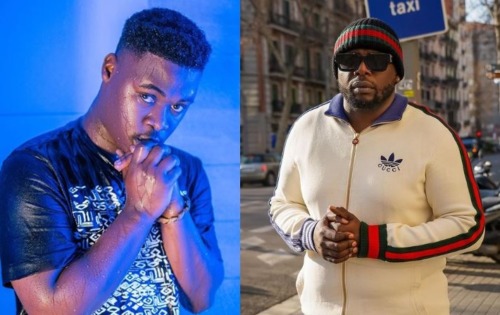 Mlindo The Vocalist confirms that there is no more conflict between him and DJ Maphorisa.
A couple of years ago, the DJ revealed that Mlindo backstabbed him alongside Nyiko, the road manager.
Later in 2022, it appears the two musicians smoked the peace pipe.
"Ay Uyahlupha uMlindo (Mlindo is troublesome). But we are good. I just haven't been working with him," Nyiko says. "I heard he went back to working with Maphorisa, but I am not sure about the details of their working relationship," Nyiko tells ZiMoja.
Speaking to ZiMoja, Mlindo explained that there was no exploitation from Phori, that it was just a misunderstanding between them.
"We are good now," he says, adding that, "It was just a misunderstanding between my manager and him. He couldn't get hold of me and blamed Nyiko. Ntwana took over and Maphorisa lost contact with me. It had nothing to do with exploitation like everyone made it out to be." Mlindo says they have been back together and working since the end of 2022. "We sat down, had a chat and cleared the air. We were in the studio three days ago working on the deluxe version of his album Lindokuhle released in 2022."