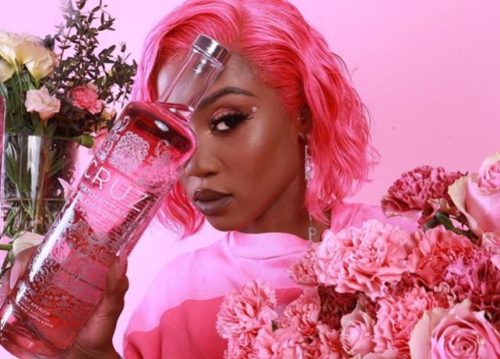 Moozlie excitedly announced on social media that she's now the new brand partner to Cruz Vodka.
Using the hashtag "Bloom with Moozlie", the rapper says she feels blessed joining the team.
"You're looking at the new brand partner for @cruzvodka Manhattan Blossom 🗽🌸 So blessed & excited to join & lead this team IN FULL BLOOM!!"
Blogger Phil Mphela tweeted: Deemed a brand partner, she will work with the CRUZ brand team to represent & build CRUZ Manhattan Blossom The terms of the agreement are set to earn her a share in the vodka's profit split per bottle sold throughout Africa.
BIG DEAL OK!!🤑🔥 #CruzInFullBloom 💐💐💐 https://t.co/IlBzB9tpgC

— #ImAStar OUT NOW !!! (@nomoozlie) September 14, 2020