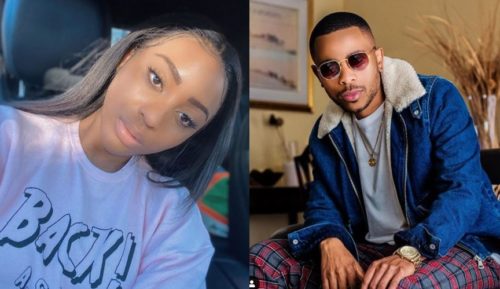 Nadia Nakai and L-Tido have been making their fans have an interactive section online as they debate on a relationship issue.
L-Tido took to his social media about ladies taking their man's hoodie and not bringing it back which is to be regarded as stealing.
Nadia Nakai took a bold step standing for the ladies as she responded that men also flirting over text should definitely be considered as cheating too.
Men flirting over text is cheating https://t.co/aCwFVm7iAc

— #NadiaNaked (@Nadia_nakai) August 19, 2020
Their fans are currently having a debate online at which should be supported or opposed. It's quite funny seeing different responses and backups coming up concerning it, some claimed cheating is not a Government offence but stealing is (lol).
Stealing =theft which is a crime
Cheating ain't no crime unless I stand to be corrected 🙄

— Da Faceless (@Sausvage) August 19, 2020