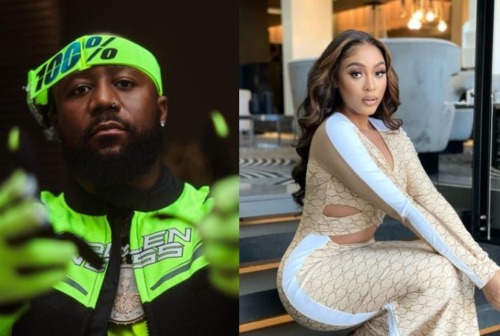 Cassper Nyovest clears the air about his relationship with Nadia Nakai.
Mufasa opened up after a fan questioned him on why he didn't add Bragga to the Celeb City lineup, despite being her former boss, as she was formerly signed to Cass' Family Tree record label.
In response, Mufasa said it would have been a crazy move to make.
Because ha ke hlanye!!! Kelello yaka e sebetsa hantle tje. #CasspervsPriddyUgly https://t.co/Wuu2F8uHuC

— Don Billiato (@casspernyovest) September 28, 2022
Cassper further explained that he has no issues with her, but they are no longer in business, hence he can't add her to the lineup.
"Yeah but it's no longer my responsibility to book Nadia or promote her. It's not personal, it's just business. That should make sense boy now," he wrote.
The rapper later silenced fans who were curious about their relationship.
"That's none of my business who she's within her personal life. She's just no longer in business with us that's where it ends with me. Gore o dirang le Mang ha e batle nna eo. Wang thola ? Adawise ? You coming to the fight on Saturday?" Cass asked.
That's none of my business who she's with in her personal life. She's just no longer in business with us that's where it ends with me. Gore o dirang le Mang ha e batle nna eo. Wang thola ? Adawise ? You coming to the fight on Saturday? https://t.co/p1aOwWmiET

— Don Billiato (@casspernyovest) September 28, 2022