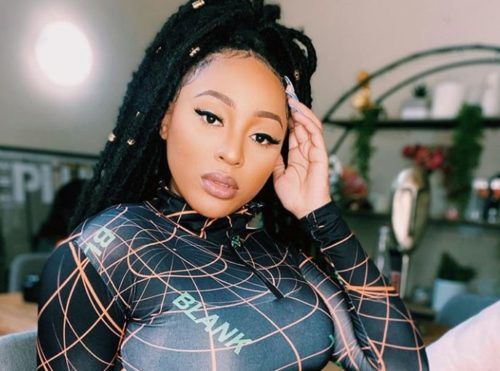 After much works done by the South African female rapper, Nadia Nakai, she plans taking a break to enjoy herself on Netflix.
Within the little space, Nadia Nakia has given her fans massive projects as she featured on Cassper's album – Hypnotize. She also released the deluxe edition for her Nadia Naked and still released the visuals to her fans.
Nakai deserves real rest after lot of works given to the industry by her.
She takes a little break as she asks for Netflix recommendations from her fans. Her fans showed her much love as they recommended movies for her.
Netflix recommendations?

— #NadiaNaked (@Nadia_nakai) September 14, 2020
DJ Dimplez was the first to recommend a movie to her as he told her to check out Instant family.
Instant family 🤷🏿‍♂️

— Dj Dimplez (@DjDimplez) September 14, 2020