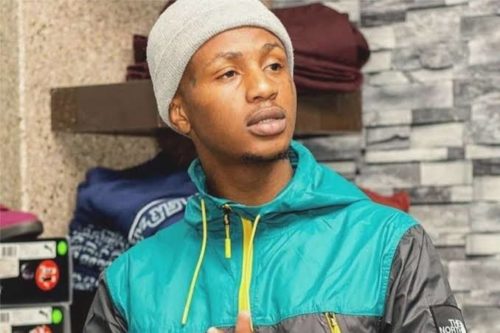 SA rapper Emtee replies Twitter user against collaborating with Ambitiouz Entertainment. It has been made clear once more by the trap star Emtee that he wants nothing to do with his former label Ambitiouz Entertainment. When asked if he would collaborate with any artist signed to the stable, he gave a precise answer.
The question arose when he made fans assume that AE was behind his Instagram account hacked. "My Instagram is hacked again. Do not accept any cap, messages or offers from my IG account, I'll let y'all know when I get it back."
The topic was revisited when Nadia Nakai claimed to have been hacked as well after releasing 40 Bars music video. The visuals had reached over 50 000 views when her hacked YouTube account had it deleted.
"My email was hacked and some extorted me every week to not release it and STILL released it day of release! My insta got hacked! Now my YouTube! 🙆🏾‍♀️🙆🏾‍♀️🙆🏾‍♀️ wow bro! 🤷🏾‍♀️ #40BarsMusicVideo," – Nadia.
🤔 coincidentally https://t.co/177CnZqIK5

— JOHUSTLEBURG (@emteethehustla_) July 23, 2020
The Roll Up hitmaker made it clear that there is no way he would work on any song released under AE and that if he ever does he would tax them.
I'ma tax em 😈 https://t.co/wnNmFYiN1N

— JOHUSTLEBURG (@emteethehustla_) July 23, 2020
Over my dead body https://t.co/7fgUfk6Bku

— JOHUSTLEBURG (@emteethehustla_) July 23, 2020