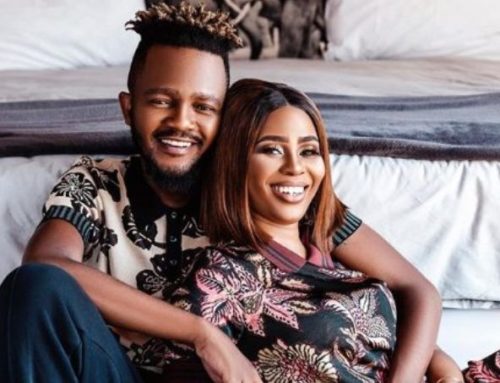 SA rapper, Kwesta and wife, Yolanda are over the moon as they officially announce expecting their second child.
While it's the habit of some celebs to keep their pregnancy news secret, Kwesta and family chose to announce theirs, with a beautiful family snap. revealing the baby bump.
Taking to Instagram, Yolanda captioned post with news of her pregnancy, saying the baby will be welcomed in the next 3 months.
"And then there were FOUR 🤰🏽… It's been a while since I posted but yup, It's official, our little family is growing. We're expecting! As we celebrate a decade of love and being together, God chose us and trusted us with another beautiful blessing that is half of me & half of my love. We so excited and thankful for this miracle and can't wait to meet our sweet baby in just 3 months time!"
Kwesta and Yolanda have been blessed with a girl before their union.