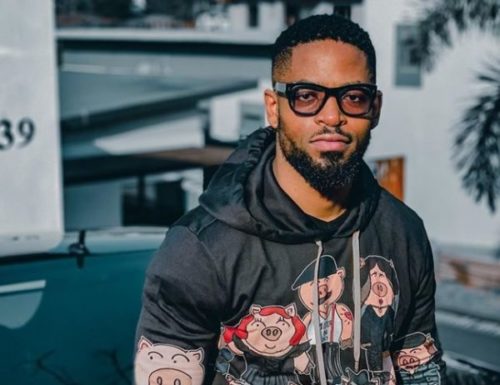 Prince Kaybee accepts being an upcoming artist.
The DJ traveled hours to meet King Monada in other to work on a song together.
Kaybee updated fans, and a twee appreciated Monada for working with upcoming artists like the DJ.
"King Monada deserves some respect, as big as he is, he still humbles himself and work with young upcoming artists like prince kaybee. respect," tweep said.
The Fetch Your Life hitmaker felt the words, but chose to laugh it off and get friendly with the troll.
Hahahahahaha 🤣
I Like you, I follow back❤️ https://t.co/HMMtrqVhBg

— K A B I L L I O N (@PrinceKaybee_SA) September 10, 2020
Some fans came in defense of Kaybee with claims that he is being disrespected.
"I don't feel disrespected at all…, I just wish they wouldn't think I'm arrogant when I participate in the roasting, otherwise I'm good my G," the DJ responded.
Remember I'm an upcoming artist so we tend to work harder coz we need to be recognized. https://t.co/7znvkx1Krl

— K A B I L L I O N (@PrinceKaybee_SA) September 10, 2020
Thing about me is that I cannot ignore, I see and understand EVERYTHING that happens on these streets about me, I might not respond to everyone but I SEE EVERYTHING. But I don't advise this for anyone, its a road you do not wanna walk on, well for me I'll be driving🤣. https://t.co/SHrNltGBSH

— K A B I L L I O N (@PrinceKaybee_SA) September 10, 2020