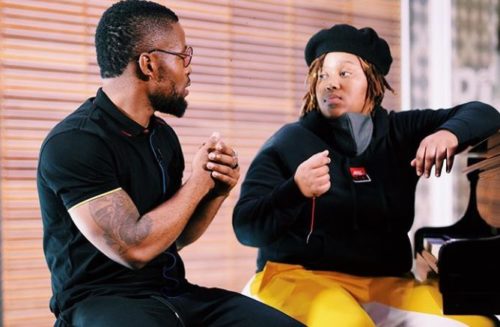 Prince Kaybee announced working on Project Hope debut and within 5 days the album got completed.
Thanks to singer Msaki and the 10 female vocalists on the project.
Their collaborative effort and dedication brought the idea to a reality.
Few weeks ago, the music producer picked 10 female on Twitter in other to make an album with them and titled it Project Hope.
He further made it known that it will be an annual project, but 2021 will consist of both genders.
"Days, 10 songs. #ProjectHope Album is done ladies and Gentlemen," he posted a day ago.
Msaki also shared photos revealing all the hard-work put into the project.
However, Kaybee says while the album is completed, they are still trying to figure out the release date.
"Celebrated the completion of #ProjectHOPE Season 1 the ALBUM. Now its up to you guys to tell us what you think soon as we figure out a release date."
Check photos of the studio sessions below:
View this post on Instagram