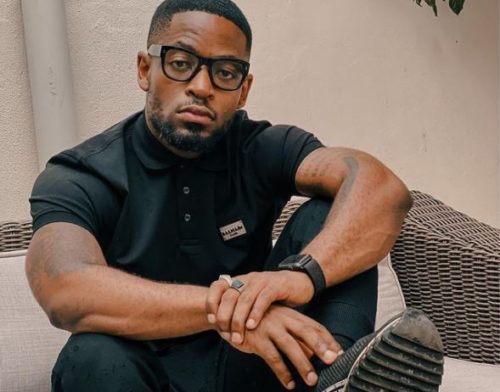 Prince Kaybee becomes a hero while the country goes through hell with people looting supermarkets and people loosing their lives.
There's been an outcry for job loss as businesses got crumbled within minutes, making bosses lay off staffs.
Taking to Instagram stories, the South African music producer made it known that he's secured the bag during this hectic period by getting a contract with his truck company, but he needs more trucks to help fill the number required.
"I have a new contract. I need 3 more trucks to fill the number required. If you have one driver, hire another because one truck needs two drivers."
The DJ further shared details on how to get him, if you can get the job done.
Check out details in post shared below: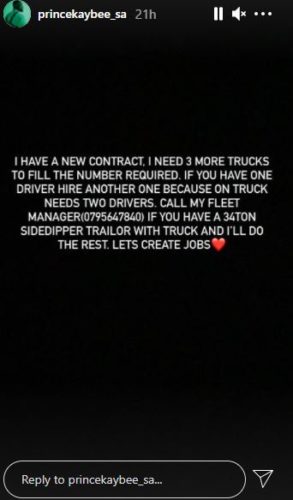 Dropping his cent on all that's happening in South Africa, Kaybee said: "1994 pre-election debate the ANC said they have a plan, in the words of Mandela I would like to emphasise on "FREE QUALITY EDUCATION" amongst others mentioned. 27 years later the students are being shot at. He even continues to say these are REALISABLE. How long does it take?"