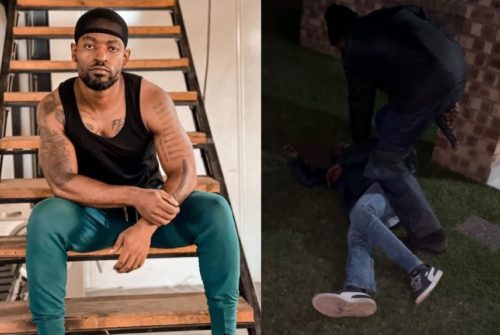 Prince Kaybee escapes death after successfully battling with a thug in his apartment.
Taking to social media, the music producer shared a photo of how he trampled over the unidentified man, with a gun in his hand.
The DJ urged South Africans to be careful as he's curious on how the thug succeeded in getting into his residence.
Fans applauded him for not shooting the man, despite having an access to a gun, though he has an injury on his wrist.
:A thug succeeded in getting inside my residence around 11PM yesterday night, not sure how he got in but the hood in me had a bit of fun with him till help came. Despite my injured wrist I'm good and heading to Capetown Ayepyep tonight. BE CAREFUL OUT THERE," Kaybee revealed.
View this post on Instagram
I would be in jail if I did. https://t.co/7fzFQsSj0R

— THE 4TH REPUBLIC (@PrinceKaybee_SA) April 17, 2021