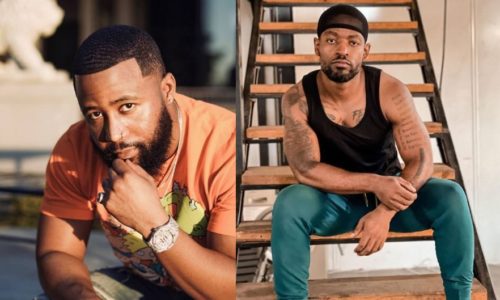 Prince Kaybee kicks against claim that he is obsessed with Cassper Nyovest.
The DJ tops Twitter trend list after calling Cassper "Sasko Sam", and also mocked the rapper for not being buoyant financially
Kaybee says if the rapper has money, then he wouldn't imitate a Chinese design for his sneakers.
"Just want to defend Sasko Sam here for once, starting and designing your own shoe is from scratch is Expensive, he doesn't have the money to do that so best bet is get a chinese existing design, put a tree and sell to Dome FillUps, commercial Business principal," the DJ said.
Seeing that Kaybee attacked the rapper without any trigger, some persons concluded that he's obsessed with the rapper.
Reacting to the claim, the DJ rubbished the obsession talks and said Cassper is the one who is more obsessed with him, as he goes to interviews and talk about him (DJ).
"Wait, how?? Sasko Sam is on an interview run as we speak saying the same joke of how I've never sold a thousand tickets, like he wakes up and goes to interviews and speaks about me, I've seen two interviews already, when I respond its obsession, how?"
Wait, how?? Sasko Sam is on an interview run as we speak saying the same joke of how I've never sold a thousand tickets, like he wakes up and goes to interviews and speaks about me, I've seen two interviews already, when I respond its obsession, how? https://t.co/zmXWGhtqJU

— K A B I L L I O N (@PrinceKaybee_SA) August 19, 2021