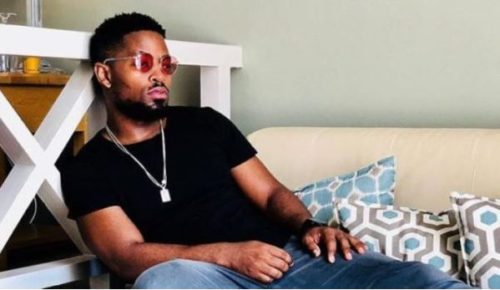 Prince Kaybee finally dropped the announcement he's been willing to make since morning.
Taking to social media, the DJ says he will be making an album with 10 singers who are his fans.
He calls the name of this album, "Project Hope".
Few days ago, Kaybee said he will be collaborating with a lucky female fan if his tweet gets a retweet of 5k. He added that the reason he's chosen a female is because it's "women's month."
However, from a lucky female fan to 10 female fans.
"After thinking long and hard I realized its unfair to choose one lady because of the overwhelming talent displayed. Instead I have chosen 10 winners. Each winner gets to do a song with me, we will then compile an album called #ProjectHope."
The DJ has shared videos of the ladies he will be working with.
"I will personally produce these songs and other talented musicians to give you guys quality music. It is going to test my versatility but its worth a try. #ProjectHope winners will each get amazing prizes after recording the album," he tweeted.
"#ProjectHope will have different genres and will give this raw talent a chance. It will be sold on all digital platforms across the internet and the artists will benefit from the sales."
#ProjectHope will have different genres and will give this raw talent a chance. It will be sold on all digital platforms across the internet and the artists will benefit from the sales.

— K A B I L L I O N (@PrinceKaybee_SA) August 22, 2020