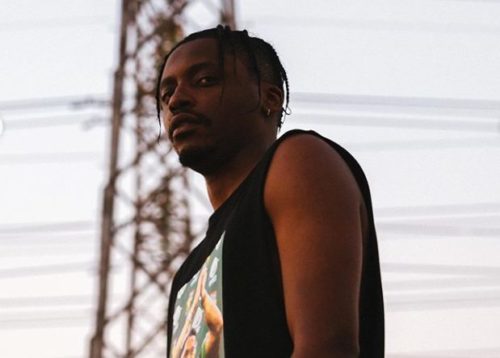 Yanga Chief shook social media users with a photo of himself rocking a crop top.
The photo went viral after SAMA26 announced him as the winner for the Best Hip Hop album for the debut album, "Becoming a Popstar."
The photo had been shared in November 2019, but AKA shared it on Twitter on Wednesday and it's become a major topic on social media.
Why did you wear a crop top? Fans asked as they appear confused.
I don't understand why Yanga Chief is wearing a crop top… Kodwa ke, lemme mind my own business. pic.twitter.com/GNa5KZWEKX

— Cellular ❁ (@robzinterris) August 6, 2020
Nobody knows what Yanga Chief is wearing… But is provocative, it keeps people talking. https://t.co/T93gjyynvI

— Cellular ❁ (@robzinterris) August 6, 2020
If is that diesel underwear that makes Yanga chief to wear a crop top then i don't want it at all pic.twitter.com/r2DsuqXQhX

— Lekwena 🎓 (@Offical_linas) August 6, 2020
Reacting to his SAMA win, Yanga said: "I just want to take this moment to let everyone know that I believe in GOD!! My story is too long to tweet, I'm forever indebted to SA HIP HOP. To the moon we go. Just became a POPSTAR!!! Baby! Thank You South Ah!"