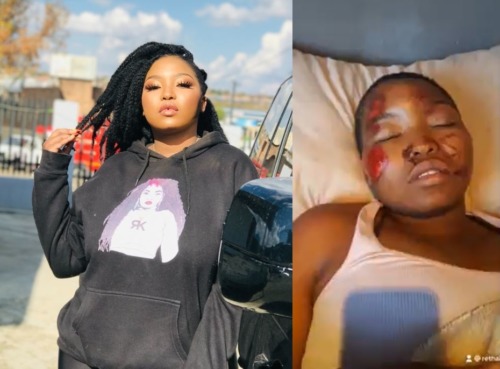 South African singer, Rethabile reveals she was involved in a car accident, which she survived.
The star announced she will be dropping a new song this Friday, but later disclosed that the she will detail the accident that almost claimed her life afterwhich she will release the song.
In a video shared, Rethabile revealed the state of the car after the accident and how her face was affected.
The singer is known to be private, but she's share her experience.
"Don't be hard on yourself, rather give yourself the chance to heal and have hopes again! Your failures do not define you because you are bigger than them. Trust your abilities and let the hope bloom inside. You will do better in the future! FULL STORY DROPPING TOMORROW AND NEW SONG DROPPING ON THE 28th October," she wrote.
Watch the video below:
View this post on Instagram