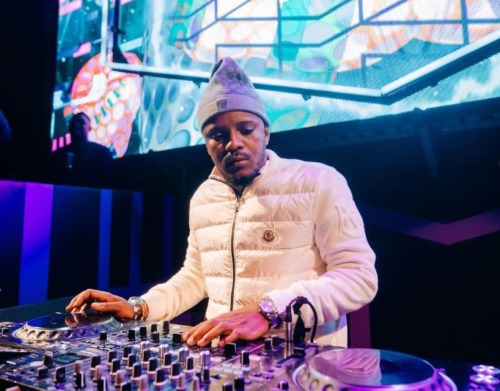 The 2023 South African Music Awards finally happened despite the challenges encountered over the past months.
SAMA 29 took place over the weekend and winners were announced.
Kabza De Small bagged the most win with four awards in the Best Duo/Group of The Year award alongside DJ Maphorisa, Best Produced Album, Best Amapiano Album and Best Kwaito Album.
SAMAs29 was definitely filled with multiple challenges but through the art of collaboration, artists, esteemed industry professionals, guest presenters and hosts we were able to celebrate all our winners," RiSA CEO Nhlanhla Sibisi said. "We are so grateful for them and for South Africa as a whole and their love for the country's music and entertainment industry. We are so proud of all our winners and wish that their careers continue to be as unforgettable as this evening has been. SAMAs29 let's go.
See the full list of winners below:
Female Artist of the Year
Ntokozo Mbambo – Lavish Worship
Kelly Khumalo – From A God To A King
Sincerely Anne – To Whom It May Concern
Hle – Take Heart
Thandi Ntuli – Blk Elijah & The Children of Meroë
Male Artist of the Year
AKA – Mass Country
Kabza De Small – KOA II Part 1
Sjava – Isibuko
K.O – SR3
Lloyiso – Seasons
Duo/Group of the Year
DJ Maphorisa and Kabza De Small – Scorpion Kings Live Sun Arena
DJ Maphorisa and Visca – Ba Straata
Venom and Shishiliza – Love Is Pain
Mafikizolo – Idwala
Msaki and Tubatsi – Synthetic Hearts
Album of the Year
Lavish Worship – Ntokozo Mbambo
Mass Country – AKA
SR3 – K.O
Isibuko – Sjava
KOA II Part 1 – Kabza De Small
Newcomer of the Year
Myztro – 2.0 Nkwari
Blakka Yut – Unleashed
Sincerely Anne – To Whom It May Concern
Lloyiso – Seasons
Venom and Shishiliza – Love Is Pain
Best Amapiano Album
KOA II Part 1 – Kabza De Small
Amukelani – Kelvin Momo
Ba Straata – DJ Maphorisa and Visca
2.0 Nkwari – Myztro
Scorpion Kings Live Sun Arena – DJ Maphorisa and Kabza De Small
Best Collaboration
AKA featuring Nasty C – Lemons (Lemonade)
K.O, Young Stunna featuring Blxckie – Sete
DJ Maphorisa and Visca featuring 2woshortrsa, Stompiiey, ShaunMusiQ, Ftears and Madumane – Ba Straata
Morda featuring Oscar Mbo and Murumba Pitch – Mohigan Sun
AKA featuring Kiddominant – Company
Best Hip Hop Album
This Is Religion – MashBeatz
Mass Country – AKA
SR3 – K.O
Life is Gangsta – Thato Saul
Diaspora – Maglera Doe Boy
Best Traditional Album
African Queen 2.0 – Makhadzi
Ke Bone Molelo O Timile – MmaAusi
A Reyeng Bahurutshe – Oarabele France Makgore
Obe Happy – Molebatsi Tsotetsi
Inkabi Nation – Big Zulu
Beste Pop
Jona – Bernice van der Westhuizen
Insomnia – Brendan Peyper
Loufi Flippen Loufi – Ifan-Luc Carlo Handel
Hittegolf – Brandon Eloff
Die Onbekende – Renier van der Westhuizen
Best Adult Contemporary Album
Dark Secrets – Louise Carver
Bait For Steps Forward – Nobuhle Ashanti
Memories – Drakensberg Boys Choir
Ndikhethiwe – Vusi Nova
Love – Viwo Kulati
Beste Kontemporere Musiek Album
Toe Roep Ek Jou Naam – Jan Blohm & Ryno Velvet
Sing, Hoop, Weerklink – Prop
Skree Net Sag – Alter Ego
Ep In F – Herman Kleinhans
Jagvat – Jan Rhaap
Best African Adult Contemporary Album
Usiba Lwe Gazi – Nathi
Celebrating African Song – Dumza Maswana,
Smile – Choko
I am Gold – S'nazo
Ubuhle Ubuhle – Lethiwe Sithole
Best Alternative Album
On the Romance of Being – Desire Marea
Glitch Vol 2: The Future Is Now – uBeyond
Synthetic Hearts – Msaki and Tubatsi
Blue Lawns – The Great Yawn
Leaving All The Time – Bye Beneco
Best African Indigenous Faith Album
Emmanuel – JTG Gospel Choir
Mantswe A Supileng – Spiritual Gospel Choir
Ikhoni Mfuyo – In Zion of Christ
Ba Ya Mo Nyatsa – Wacha Mkhukhu Wachumlilo
Ntate Le Rato La Hao – Ingqayizivele Gospel Choir
Best Classical/Instrumental Album
Fire Beast – Vox Chamber Choir and Franco Prinsloo
Live in Europe 22 – CH2
One Night On Earth – Derek Gripper
Maike – Juliet String Quartet
Sanctuary – Carol Thorns
Best Reggae Album
Unleashed – Blakka Yut
Youth's Cry – Botanist Mr Lamington
Red Carpet Live – Maximum Stylez
Flight More Riddim – Blackness Blue Productions
Healing – Lavoro Duro
Best R&B Album
But Could The Moments in Between – Ndumiso Manana
Germander II – Lesego Kyle Mnyandu
4LUV (Deluxe) – Sihle Sithole
Bad Weather – Nanette Siphesihle
Passion Fruit – Kabomo
Best Dance Album
Asante – Morda
Next Level – Russell Zuma
The Gospel According to Artwork Sounds – Grain
WL4OM – Bonga Ntozini
A New Dawn – Siyanda Makanya
Best Rock Album
Kanniedood – Francois Badenhorst
Fine Thanks, and You? – Russell Coward
Hellcats – End of Days – Warwick Rautenbach/Alessandro Benigno
Fuzigish – Malcolm King
Testify – Basson Laubscher
Best Afropop Album
Isibuko – Sjava
From A God to A King – Kelly Khumalo
Idwala – Mafikizolo
Love is Pain – Venom
Ekhayakomama – Philadlozi Mfekayi
Best Traditional Faith Album
The Overflow – Dumi Mkokstad
Hoja Ke Sena Wena – IPCC
Ndiyabulela – Tsholofelo Ntuli
The Grace Encounter Vol. 1 – Phumulani Radebe
Sedi Laka – Brown Mosiapoa
Best Contemporary Faith Album
Lavish Worship – Ntokozo Mbambo
Mhalamhala – Brenden Praise
Take Heart – Hle
Restored: The Jesus Collective – The Jesus Collective
Hope – Vincent Jiyane
Best Jazz Album
In the Spirit of Ntu – Nduduzo Makhathini
Isambulu – Linda Sikhakhane
Blk Elija & The Children of Meroe – Thandi Ntuli
The 1st Gospel – Mthunzi Mvubu
Finish the Sun – Shane Cooper and Mabuta
Best Produced Music Video
Shine – Elaine (producer: Shayna Gianelli; director: Jesse Ray Diamond)
Lemons (Lemonade) – AKA featuring Nasty C (producer: Tebogo Mabaso; director: Nate Thomas)
Sete – K.O featuring Young Stunna & Blxckie (producer: K.O, Tsholofelo Moremedi, Ted Magerman; director: Ted Magerman)
Be Free – Desire Marea (producer: Will Nicholson; Director: Imraan Christian
Been Thinking – Tyla (producer: Jimi Adesanya; director: Meiji Alabi)
Best Produced Album
KOA II Part 1 – Kabza De Small (producer: Leslie George Theko, Artwork Sound, Da Muziqal Chef, Mdu aka TRP, Stakev, DJ Maphorisa and Felo Le Tee)
Things We Don't Talk About – Jimmy Nevis (producer: Darren Petersen)
Amukelani – Kelvin Momo (producer: Kelvin Momo)
Lindokuhle – Lindokuhle (producer: Mthunzi, Howard, Herc, Tshepo Morone, DJ Maphorisa, Masiano)
Isibuko – Sjava (producer: Delayde, Ruff, Jah Cool)
Best Engineered Album
Mass Country – AKA (engineered & produced by Robin Kohl and Itu)
To Whom it May Concern – Sincerely Anne (engineered and produced by Tjaart van der Walt and Daniel Baron)
Kanniedood – Francois van Coke (engineered & produced by Taylor Soundworks)
Blk Elijah & The Children of Meroë – Thandi Ntuli (engineered & produced by Shane, Tshepo, Thandi & Clinton)
Isibuko – Sjava, (engineered & produced by Ruff)
Best Pop Album
Seasons – Lloyiso
Things We Don't Talk About – Jimmy Nevis
Heard You Got Love – Jeremy Loops
Game Over – Tyler Page
Petrichor – Amy Lilley
Remix of the Year
Ndinovalo – Morda
Sete – K.O featuring Young Stunna, Oxlade & Diamond Platnumz
Hayii Citizen Deep Remix – Citizen Deep X Mzux Maen ft Yasmin Levy
Au Dede – Karyendasoul
Tobesta Remake – Myztro featuring Focalistic, Daliwonga, Shaunmusiq and Ftears
Best Maskandi Album
Umqhele Nethawula – Khuzani
Ngeke Ungiphathe – Menzi
Is'khiye Se-Coldroom – Thokozani Langa
Iphakade Lami – Abafana Bakamgqumeni
Home Alone – Inkos'yamagcokama
Best Kwaito Album
Speak n Vrostaan – Kwesta and Kabza De Small
R Mashesha – Big Nuz
I Am Who I Am – Nkiyase
Jukebox – Shisaboy
Barabbas – Taylor K
Best Gqom Album
Meeting with the King – DJ Lag
Fikelephi – Sizwe Mdlalose
Love & Light – Cairo CPT
Nande 2.0 – DJ Sandiso
Ithuba – Newlandz Finest
Rest of Africa Award
Sounds of Peace – Moreira Chonguiça
Sad Romance – CKay
Timeless – Davido
Worry – Lyre
Dynastie – Ferre Gola
SAMRO Highest Airplay Composer Award
'Sete' ft. Young Stunna & Blxckie
CAPASSO Most Streamed Song Award
'Sete' ft. Young Stunna & Blxckie
Lifetime Achievement Award
Mandoza (posthumous)
Ihhashi Elimhlophe
Gloria Bosman(posthumous)
Pops Mohamed
International Achievement
Wouter Kellerman
Zakes Bantwini
Nomcebo Zikode