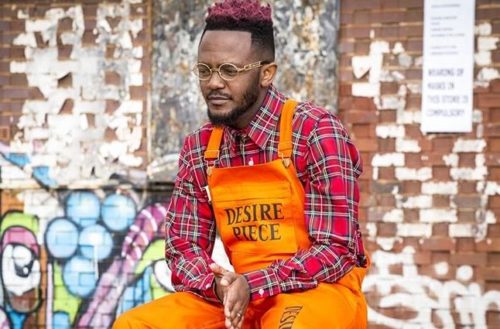 Kwesta would wake to see himself trending on social media without doing anything; thanks to his manager, Nosta Baloyi.
Nasty C and Cassper Nyovest ft Zola 7 released their new songs this Friday, and Nosta took to social media to crucify the songs.
"I wish I could unhear both BongiNkosi and Zulu Man… Maybe I need to fast for my ears to forgive me!" he tweeted.
Some Twitter users agreed with the manager, but many others dragged him for calling those new songs thrash, and further cancelled Kwesta.
hasn't released anything better than Tsholofelo in 4 attempts & still hasn't hired good producers and writers to help him get better. Too much ego is holding these artists back & we the music buying public have to be subjected to such poor quality products. A-Reece still needs to

— The Authority (@lavidaNOTA) August 21, 2020
Social media users immediately attacked Kwesta because of his manager's claims.
That nota guy be tweeting as if kwesta been releasing hit after hit, Ngud was even inspired by cararaca, that joint with Rick Ross was pure trash also.

— SKHANDA WORLD 2020 (@MoneriMandla) August 21, 2020
Aren't You The Same Yes Man That Approves The Duplication Of Ngud For Every Kwesta Release For 4 Years Now? You're Listening To The Right Rappers But You're Criticizing The Wrong Ones. The Guy Who Needs Your Advice Is Right Under Your Nose. https://t.co/AemmHWfH3K

— Rethabile | 9/11 : AMN 🦁 (@ReBaety) August 21, 2020
Yekela ukuba yis'febe. Own the fact that you hate them niggas because THEY EATING OUT YOUR ARTIST'S PLATE.

Raplyf is seeing flames, you tweet better than you manage, Kwesta is seeing dust https://t.co/44mIyTgJsJ

— Peng Old Hoe (@RealHlengiWay) August 21, 2020
If nasty c is corny🙄..what about TlT that group just not making good music 🤮🤮🤮and that feature between kwesta and Rick ross🤣🤣🤮🤮🤮👈🏿trash for sure the over abuse of that fake kwesta thick voice tiring ad fuck😞👈🏿…and kid x that nigga fell of when he left cash time 👈🏿.

— 🤫🤭😈 (@Mili_tant_2020) August 21, 2020