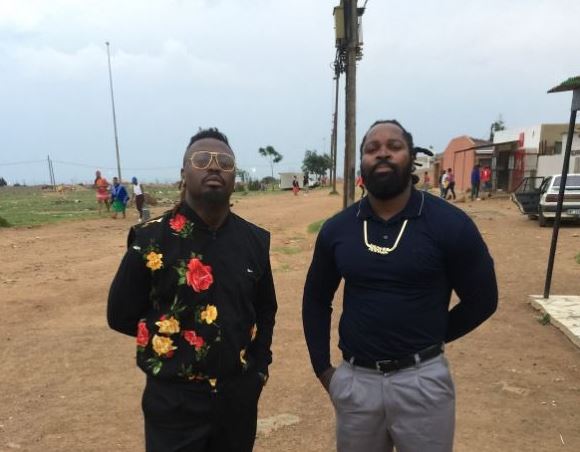 Big Zulu and Stilo Magolide excite South Africans with news of a boxing match between them which is to take place today.
It turns out that the two are not having an actual fight, but a song collaboration, which is released on Stilo's birthday, 23rd of May.
The two released a Gqom song titled Iqhupha, which sheds light on the challenges they've faced in the music industry.
"The inspiration behind the song surrounds the street-fighting nature of the music industry. For everything you need to do you need to fight your way into it to succeed and stay in it. It's a way of venting and I thought the only person who can match my energy and whose journey wasn't the easiest in the music industry is Big Zulu," Stilo told TshisaLIVE.
"People got excited to see Big Zulu and I get into the ring vs it being a song, so it was an interesting social exercise in what people's interests are. I am loving the energy. Technically it is a bout because in the song we go head-to-head with different energies, which was quite fun."
"My journey has been a tough one because the industry is cliquey and you have to fight to get your voice heard, to belong, and to fight for your individuality. Being different in the South African music industry is not looked at as a good thing. Throughout the years I've always found a way to think outside the box. I've lost so many friends, brothers and sisters, and Iqhupha is a reminder to keep going strong regardless of whatever I might be facing," he added.
View this post on Instagram