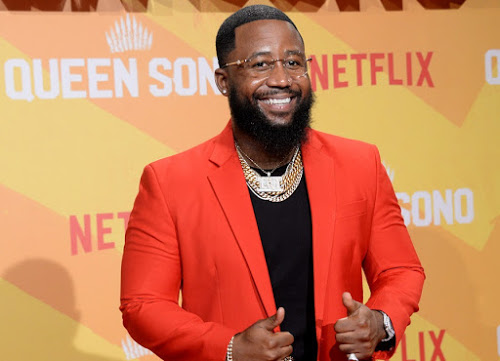 Cassper Nyovest is over the moon, as his dream and plan for the Any Minute Now album comes to reality.
Aside having 30 songs for the album, which is more than enough, the rap star also have his desired guest artists on the upcoming project.
The first artist revealed to be on the album is Samthing Soweto, and Mufasa couldn't get over speaking of how much a huge talent he is.
Afterwards, he said Zola 7 is working with him, then Busiswa.
Nadia Nakai also revealed that she's on the album, even thought they fought.
The recent name revealed was Tellaman. The two haven't been sighted in the studio, but Cassper took to Twitter, appreciating Tellaman for the verse sent.
"God bless Tellaman for the vocals he just sent!!" Cass tweeted.
It's about to go down!!!! SEPTEMBER 11!!! #AMN pic.twitter.com/dOEzMVKLBM

— R.M Phoolo (@casspernyovest) August 13, 2020
God bless Tellaman for the vocals he just sent!!! #AMN

— R.M Phoolo (@casspernyovest) August 13, 2020
.@busiswaah was saying we gonna choke the game on September 11th #AMN pic.twitter.com/1re6teqoTS

— R.M Phoolo (@casspernyovest) August 12, 2020
Im not worried about disappointing nobody. When this album drops i will be sure that i dropped a solid classic! If you dissagree then you'll have you catch up later. I know i hit the nail with this one!!! I feel it in my soul!!! September 11!!! #AMN https://t.co/2b2KobTNbs

— R.M Phoolo (@casspernyovest) August 12, 2020