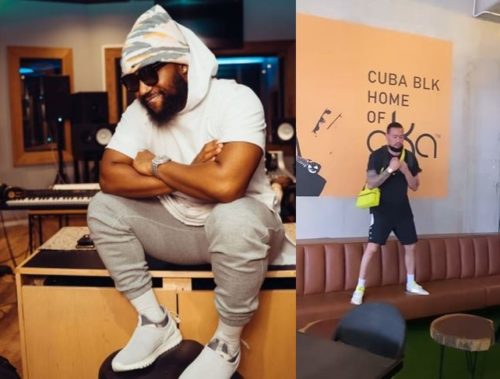 Cassper Nyovest mocks AKA's Duduzane challenge video shared on social media.
While Cass was busy through the weekend with gigs, he was able to spot the video of his beef mate, which has gotten fans talking.
Upon sharing the challenge video on social media, Supa Mega's fans found his boxing skill weak.
Mufasa saw the video and said, the video clearly reveals why AKA is refusing to sign the boxing match contract.
"Lmao… I'm going to mop the floor with this guy… How long is he gonna run though? After swearing at my parents & my entire family, he is ducking & diving. I can't wait to get in the ring with him. It's time to back it up buster, sign the contract!!! Let's get a date and box!!!"
"Lmao… Dawg!!!! No wonder the broer is now running. Toothpick mafia!!! I am going to Punish Him!!"
Lmao… Dawg!!!! No wonder the broer is now running. Toothpick mafia!!! I am going to Punish Him!!!! https://t.co/YFQQ3r7Zni

— R.M Phoolo (@casspernyovest) December 13, 2020
Lmao… I'm going to mop the floor with this guy… How long is he gonna run though? After swearing at my parents & my entire family, he is ducking & diving. I can't wait to get in the ring with him. It's time to back it up buster, sign the contract!!! Let's get a date and box!!! https://t.co/4asnL5cn3x

— R.M Phoolo (@casspernyovest) December 12, 2020