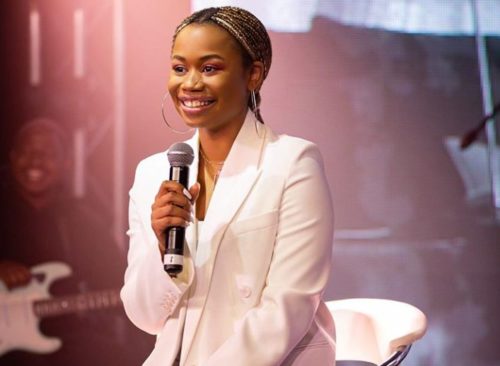 Steaming platform, Spotify released the list for top 10 most streamed female artists in South Africa.
Women are celebrated in the month of August, and the streaming platform acknowledges that, by showcasing the female talents Mzansi are glued to.
The list reveals that South Africans ain't lovers of just one genre but they're diversified, despite not having some hip hop queens on the lsit.
RADAR artist, R&B, trap soul singer and songwriter, Elaine tops the list with having 7 songs on the most streamed female songs in SA.
Followed by the platinum selling artist, Ami Faku, then, the BET awards winner, Sha Sha sits on number 3.
Check out full list below:
Top 10 most-streamed female artists in South Africa
1) Elaine
2) Ami Faku
3) Sha Sha
4) Demi Lee Moore
5) Juanita Du Plessis
6) Karen Zoid
7) Amanda Black
8) Zonke
9) Shekhinah
10) Lady Zamar
Top 10 most-streamed tracks by female artists in South Africa
1) Elaine – "You're The One"
2) Elaine – "Risky"
3) DJ Zinhle – "Umlilo"
4) Elaine – "I Just Wanna Know"
5) Elaine – "Changes"
6) Elaine – "I/You"
7) Q Twins ft DJ Tira – "Hamba"
8) Christia Visser – "17 Shots"
9) Elaine – "Say It"
10) Elaine – "When We're Alone"