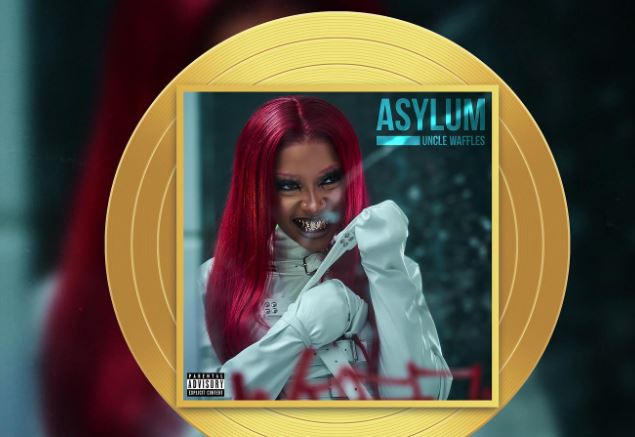 Uncle Waffles announces the success of Asylum album which went Gold in 7 days.
Taking to social media, the DJ said she's sharing the news late, but the project is doing pretty well.
Waffles is grateful to those listening to the project as it has also entered the global chart.
"his post is a little late but we went Gold in a week!! with 1 million Shazams and entered the Global charts. Thank you guys for listening," she wrote.
Speaking about the album, Uncle Waffles said, "Asylum- this project is a representation of how I felt in my mind trying to grasp an industry I was blessed to be thrown in, an artistic portrayal of emotions and feelings, of growth, highs and lows and all the in between."
View this post on Instagram