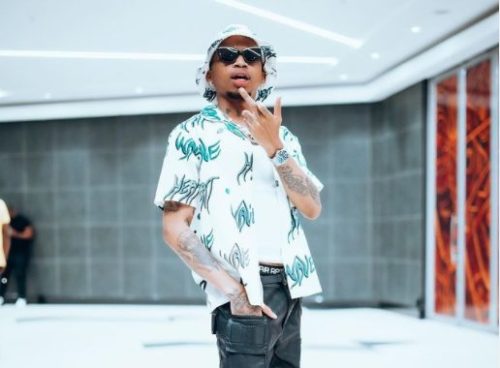 Tshego says he will be departing Universal Music Group soon.
The rapper didn't explicate the reason he wants to leave the music company, but there's blatantly a hitch, as he said the company don't deserve him.
Taking to his Instagram stories after days of mourning his late friend, Riky Rick, Tshego said after dropping his forthcoming album, he will be leaving the label.
"My next album gona be random ass shit then I'm out. Universal doesn't deserve me, shame," he wrote.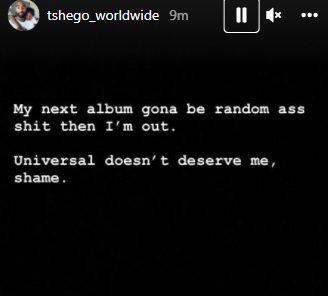 Tshego left Cassper Nyovest's Family Tree record label to join the international company in 2019.
Speaking of why he left, he said: "I wanted to control when I drop," he said. "I wanted to control whether I get PR or marketing and how much I spend on this. I finally wanted someone to point a finger at. I wanted someone I can wake up in the morning and know that I can call that person ask them why hasn't this been done. I wanted to actually like, 'okay, it's time to move, I need to hit these marks,' but I needed people to be accountable to hit these marks. I can't hit these marks alone."
Meanwhile, he revealed that his deal with Family Tree was informal, including the label's environment.
Nadia Nakai also left the Family Tree record label in 2021 to start an independent label in her name.