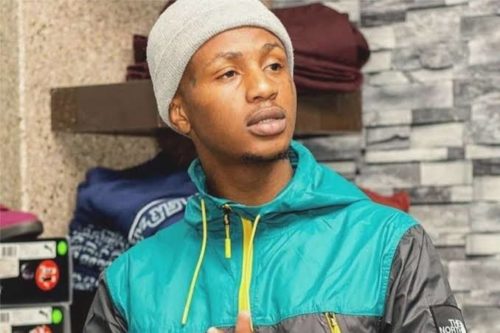 Emtee predicts what might be reported to be the cause of his death.
The trapper has gotten brows raised multiple times about his funeral, and it's left lots of fans scared.
Taking to Twitter again, the father of two says "they" will kill him but lie that he got himself overdosed on drugs.
Emtee wasn't clear on the term "they", but followers claim it's his wife and her brother.
They gon' kill me and lie to y'all sayin I "overdosed"

— LOGANTOUR (@emteerecords) December 7, 2020
The rapper came out on social media weeks ago on claims that he's being abused by his wife, and she beats him, while her brothers threaten him.
Followers get scared again by his tweet on being murdered.
Dawg you are scaring Tf outta me🙆💔

— OneFourtyFive (@geezybeatz145) December 7, 2020
Emtee remember in your song "Prayer"
you said "I'll never kill myself"

Man you've helped a lot of peepz outta depression

Stay put and be true to yourself, they wont be able to bring you down

Your "Biggest Breakthrough" is comin before MARCH 2021

— The Guy demma call Bruce (@IkankeInemesit) December 8, 2020
Who is they.. what are u not telling us mate pic.twitter.com/dwYe36XmUN

— xxvi_wax (@LordwaxTawandah) December 7, 2020