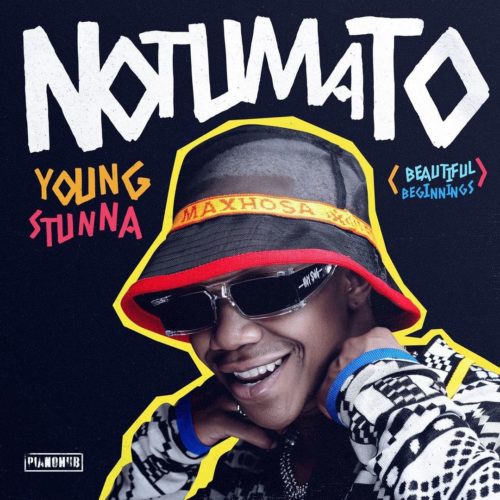 Amapiano's upcoming artist, Young Stunna, is set to drop his first debut album titled Notumato.
Both Young Stunna and his fans are definitely happy about the upcoming release as they know how much groove it'll hold.
Notumato will be holding 16 tracks with top Amapiano artists in the industry. Special thanks to DJ Maphorisa and Kabza De Small as Young Stunna appreciated them in giving him the chance of creating something new.
In keeping the movement of the groove, he also released the first track on the album titled Adiwele featuring Kabza De Small.
1. Young Stunna – Adiwele ft. Kabza De Small
2. Young Stunna – We Mame ft. Madumane & Kabza De Small
3. Young Stunna – Sithi Sithi ft. Big Zulu, DJ Maphorisa
4. Young Stunna – Shenta ft. Nkulee 501 & Skroef 28
5. Young Stunna – Bayeke ft. Daliwonga, Mellow & Sleazy
6. Young Stunna – Shaka Zulu ft. Kabza De Small, Bongza
7. Young Stunna – S'thini Zulu ft. Visca
8. Young Stunna – Camagu ft. Kabza De Small
9. Young Stunna – Ethembeni ft. Kabza De Small
10. Young Stunna – iRecipe ft. Kabza De Small, Nkulee 501
11. Young Stunna – eBUSUKU ft. Soa Matrix & Kabza De Small
12. Young Stunna – Bula Boot ft. Blxckie, Felo Le Tee & Daliwonga
13. Young Stunna – Egoli ft. DJ Maphorisa & Stakev
14. Young Stunna – Ingudu' ft. Felo Le Tee, Mellow & Sleazy
15. Young Stunna – Ngi Na Lo ft. Blxckie & DJ Maphorisa
16. Young Stunna – Ngozi ft. Sizwe Alakine, Mellow & Sleazy