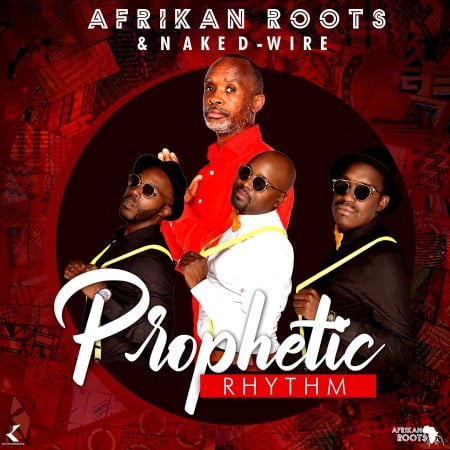 South African music band Afrikan Roots finally drops their long awaited album titled Prophetic Rhythm housing 13 great tracks.
The album comes with the Extended Mix, Main Mix, Radio Edit and Instrumental Mix of the amazing track featuring great South Africa artists like Andy Boi, Mizz Dee, Zameka and more on the album.
Killer Sax was dropped the music group featuring Team Distant and their hit track Makgorometsa featuring Dr Moruti & Latoya Gould.
They extend their perfectness to latest project for fans to enjoy.
Download Zip file Afrikan Roots – Prophetic Rhythm Album tracklist below.
1. Afrikan Roots –  Say Yes (Extended Mix) ft. Mizz Dee
2. Afrikan Roots  – Malibongwe (Main Mix) ft. Phili Faya
3. Afrikan Roots  – Prophetic Grace ft. Nontsi
4. Afrikan Roots  – uMoya ft. Andy Boi
5. Afrikan Roots  – God Knows (Prophetic Prayer Mix) ft. Zameka
6. Afrikan Roots  – Tribute To Fallen Heroes ft. Adil
7. Afrikan Roots  – Do It In Church ft. DJ Buckz
8. Afrikan Roots – uZongthola (Instrumental Mix)
9. Afrikan Roots – Malibongwe (Instrumental Mix)
10. Afrikan Roots  – uMoya (Remix) ft. Andy Boi
11. Afrikan Roots  – Tribute To Fallen Heroes (Radio Edit) ft. Adil
12. Afrikan Roots  – Malibongwe (Radio Edit) ft. Phili Faya
13. Afrikan Roots  – Prophetic Grace (Radio Edit) ft. Nontsi