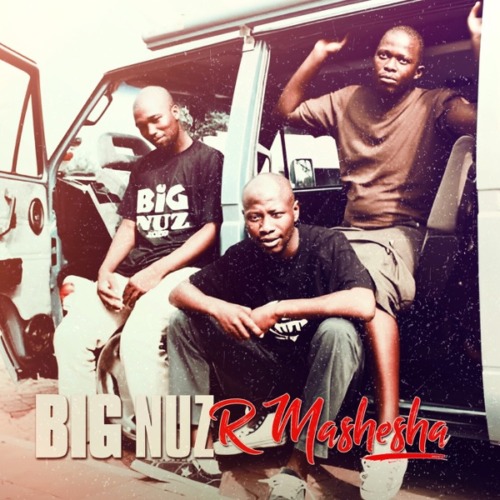 Big Nuz keeps it strong for his wife as he drops this new album titled R Mashesha.
He holds the project with 15 tracks featuring artists like Babes Wodumo, Q Twins, Prince Bulo, DJ Tira, and a few more on it.
The project also held other tracks like Angikho Right featuring Q Twins & Prince Bulo, Kukhalu Meeee featuring Babes Wodumo, Sbo Afroboyz & Skillz, and a few more on it.
He plays his part for his fans by making this new debut after a long time in the industry.
He recently made an appearance on DJ Sumbody's track titled Azul featuring Bean RSA and Prime De 1st.
The South African GQom artist also made one of his hits in 2017 titled Sibongile.
In holding it well for his fans, he drops this new round.
1. Big Nuz – Insimbi Zo Makoya ft. DJ Fisherman
2. Big Nuz – Phumelela ft. Fey M, L'vovo & Costah Dolla
3. Big Nuz – Ngeke ft. DJ Yamza
4. Big Nuz – Ncinci Bo ft. Masandi & Skillz
5. Big Nuz – Just For Control ft. Mdumazi
6. Big Nuz – Bashaye ft. DJ Tira & Skillz
7. Big Nuz – Angikho Right ft. Q Twins & Prince Bulo
8. Big Nuz – Amagunya ft. DJ Tira & The Gift
9. Big Nuz – Groova Neyi Poki ft. DJ Tira & Prince Bulo
10. Big Nuz – Siyacela ft. DJ Tira & Joejo
11. Big Nuz – Nyatheleka ft. Costah Dolla
12. Big Nuz – Khuza ft. Worst Behaviour
13. Big Nuz – Drip Iyaconsa ft. DJ Tira & Skillz
14. Big Nuz – Solalala ft. Skillz & Babes Wodumo
15. Big Nuz – Kukhalu Meeee ft. Babes Wodumo, Sbo Afroboyz & Skillz