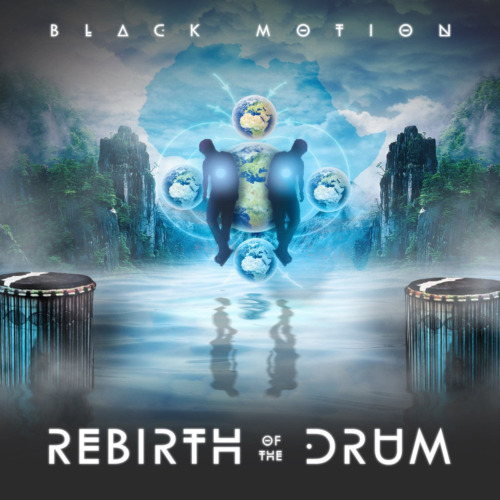 "Rebirth Of The Drum" is an album by Black Motion that represents a significant milestone in their career.
Black Motion, known for its innovative approach to Afro-house music, delivers a collection of tracks that celebrate the rhythmic heartbeat of African drums.
The album is a sonic journey that explores the rich tapestry of African rhythms and percussion. His recent was also when he worked with Osaze on Please Stay feauring Bucie.
Each track is a testament to Black Motion's commitment to pushing the boundaries of their craft, infusing traditional elements with contemporary production techniques.
Black Motion's mastery of percussion and their ability to create infectious rhythms make this album a standout addition to the global music landscape.
ALBUM: Black Motion – Rebirth Of The Drum
1. Black Motion & Osaze – Intro (Tribute to Gabriel Mabi Thobejane) (feat. Refentse Mabogwane)
2. Black Motion & Osaze – Abangoma (Cave Mix) (feat. Madala Kunene, Busi Mhlongo, Mabi Gabriel Thobejane & Tu Nokwe)
3. Black Motion & Osaze – Shona Malanga (feat. Presss & Rockboys)
4. Black Motion, Osaze & Dr Moruti – Ngoma (feat. Mazet SA)
5. Black Motion & Osaze – Imali Yethu (feat. Bongi Silinda)
6. Black Motion, Osaze & Dr Moruti – Jabula (feat. Nokwazi)
7. Black Motion & Osaze – Bawo (feat. Aux Alaio)
8. Black Motion & Osaze – Teka (feat. Andrea De Beatboxer)
9. Black Motion & Osaze – Please Stay (feat. Bucie)
10. Black Motion, Osaze & Mpho.Wav – Mthakathi
11. Black Motion & Osaze – Umoya (feat. Philasande)
12. Black Motion, Osaze & Dr Moruti – Shake Madala (feat. Andrea De Beatboxer)
13. Black Motion, Osaze & Dr Moruti – Beautiful Eyes (feat. KB)
14. Black Motion & Osaze – Jozi Mavala (feat. Tlabzin & Tumzero SA)
15. Black Motion & Osaze – Midnight Groove (feat. Young Paris, OhTeeh & Bonnie)
16. Black Motion & Osaze – Like I Do (feat. KC)