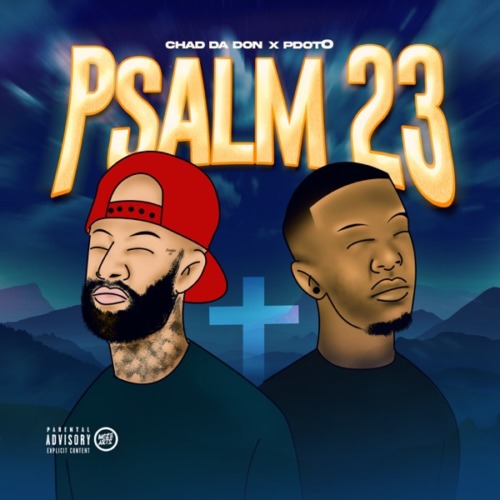 Chad Da Don and Pdot O work together again as they drop an album titled Psalm 23.
The South African artists have been working together for a while in the industry and have been holding their lanes well.
The new project holds 10 tracks and features artists like Mr Heinz, N'Veigh, and Bonafide Billi. Their most recent project together was when they dropped Better Days featuring Carlla.
They progress into another level as they drop this new round.
ALBUM: Chad Da Don & Pdot O – Psalm 23
1. Chad Da Don & Pdot O – Intro
2. Chad Da Don & Pdot O – Big Ambition
3. Chad Da Don & Pdot O – Bout It
4. Chad Da Don & Pdot O – Bandz
5. Chad Da Don & Pdot O – Smoke
6. Chad Da Don & Pdot O – Ray Charles
7. Chad Da Don & Pdot O – We Get By
8. Chad Da Don & Pdot O – Gandland ft. Mr Heinz
9. Chad Da Don & Pdot O – See Your Ways ft. N'Veigh
10. Chad Da Don & Pdot O – Thula Mama ft. Bonafide Billi