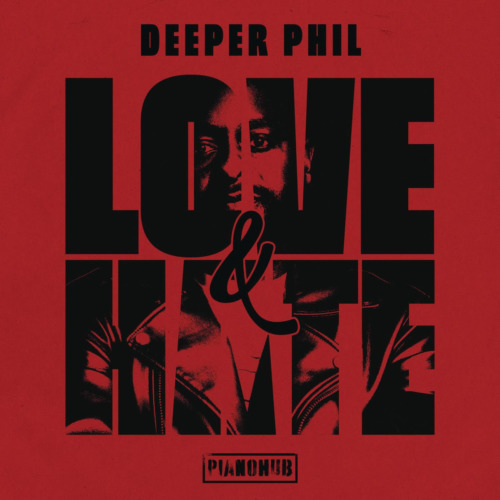 "Love & Hate" is a captivating album that takes listeners on an emotional journey through sound. Deeper Phil, an exceptionally talented producer and artist, masterfully crafts an album that delves into the intricacies of human emotions. From love's euphoria to the depths of hatred, each track on this album serves as a window into the complexity of the human experience.
The album's opening track sets the tone with its ethereal melodies and soul-stirring vocals. As the album progresses, Deeper Phil effortlessly navigates through various musical genres, seamlessly blending deep house, afro-house, and elements of soulful melodies. Each track is a testament to his exceptional production skills, creating a harmonious and immersive listening experience.
The album also included a special one titled S'hamba Nabo featuring Kabza De Small and Young Stunna.
"Love & Hate" is not merely a collection of songs; it's a carefully curated storytelling experience. The artist's ability to infuse raw emotions into every note and lyric allows listeners to connect on a profound level. Each track becomes a personal reflection, touching hearts and resonating with those who have experienced the joys and pains of love and hate.
Throughout the album, Deeper Phil showcases his artistic evolution and growth, solidifying his place in the music industry as a visionary artist. "Love & Hate" is a timeless album that will undoubtedly leave a lasting impression on music enthusiasts and stands as a testament to the power of music in conveying the intricacies of the human soul.
ALBUM: Deeper Phil – Love & Hate
1. Deeper Phil – Kubo Bonke ft. Bello & Jayjay
2. Deeper Phil & Spumante – Jabulise ft. Leandra.Vert & KJM-Cornetist
3. Deeper Phil – Asisalali ft. MaWhoo & Shino Kikai
4. Deeper Phil & Spumante – Never Ever ft. Malaika M & Shino Kikai
5. Deeper Phil – Nine To Five ft. EeQue
6. Deeper Phil – Incwadi Yothando ft. Musa Yende
7.Deeper Phil – Technonke
8. Deeper Phil – S'hamba Nabo ft. Kabza De Small & Young Stunna
9. Deeper Phil – Indlebe ft. Tman Xpress & Shino Kikai
10. Deeper Phil – Black Label 7 ft. Bongza & Shino Kikai