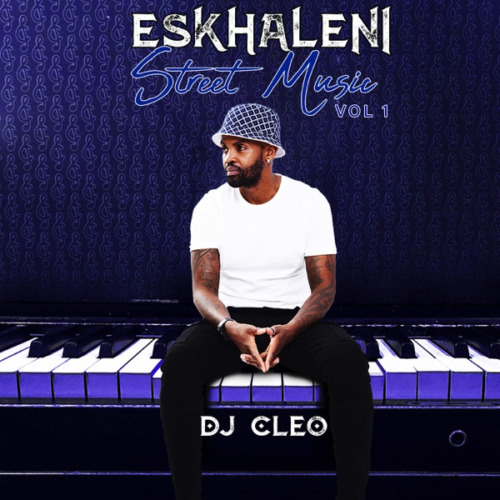 DJ Cleo releases this new project titled Eskhaleni Street Music Vol.1
He holds it with 8 tracks featuring artists like Dr THulz, CS Monka, ShisaMan, Mgarimbe, and a few more on it.
The Amapiano artist also made sure to keep the groove going as he recently dropped Ngiphe featuring Msheke Lezinto and FireMlilo.
The South African artist makes this a new appearance by taking over his EP titled Eskhaleni Yanos Vol 1.
DJ Cleo also delivered My Soul Says Yes and used it in welcoming the EP to his fans.
Making his game consistent, he drops this new album
ALBUM: DJ Cleo – Eskhaleni Street Music Vol. 1
1. DJ Cleo – Tong Po ft. King Zeph & K Sugah
2. DJ Cleo – Balele ft. CS Monka
3. DJ Cleo – Sister Bhethina (Remix) ft. Mgarimbe, Ceeka Dabula & Hulumeni
4. DJ Cleo – No Compotit ft. CS Monka
5. DJ Cleo – One for the Team ft. Dr Thulz, CS Monka & Ceeka Dabula
6. DJ Cleo – Ngizombuyisa ft. Xoli B
7. DJ Cleo – Mama Yoh ft. Tofolux
8. DJ Cleo – Sonke Siya Khona ft. ShisaMan & CS Monka