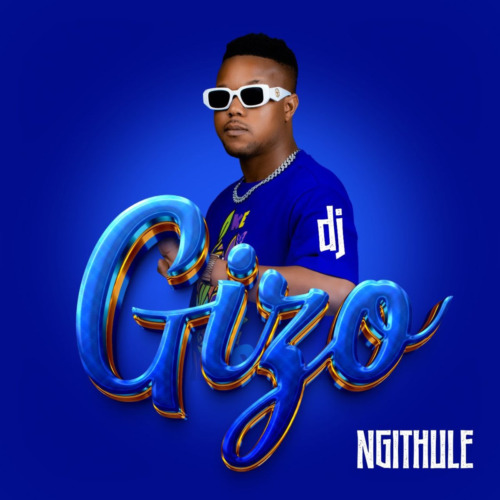 DJ Gizo invites you to embark on a sonic adventure with his highly anticipated album, "Ngithule".
This carefully crafted collection of tracks showcases DJ Gizo's versatility and talent as a producer, offering a blend of Afro-house, Amapiano, and Afro-pop that is sure to captivate listeners.
DJ Gizo recently also played his part on Nguwe Nguwe featuring Drip Gogo, Mazet, and DJ Obza.
"Ngithule" is a testament to DJ Gizo's ability to create music that transcends genres and defies expectations.
Each track on the album tells a unique story, with infectious beats, melodic hooks, and captivating vocal performances.
From the energetic dancefloor anthems to the soulful and introspective compositions, "Ngithule" offers a diverse range of sounds and emotions.
1. DJ Gizo – Ngithule (feat. NoxieKay, Mazet SA & MuziQALstheh)
2. DJ Gizo – Ikhaya'lam (feat. Mduduzi Ncube, Vocks, Mvzzle & JayPee DaKing)
3. DJ Gizo – Lotto (feat. M.J, Mabulala Channas, Bukiz Keys & AJ LEE)
4. DJ Gizo – Ng'hlambulele (feat. King Grizzy, Jay Bucks & MasterJoz)
5. DJ Gizo – Isibane (feat. Drip Gogo, Mazet & DJ Mboniiey)
6. DJ Gizo – Katileleziko (feat. Sessy, Dj Obza & Eight08_ICU Beats)
7. DJ Gizo – Etshwaleni (feat. Manana Highness, Bunny Energizer & MuziQALstheh)
8. DJ Gizo – Sphiwo sam (feat. DJ Obza, Mazet & JayPee DaKing)
9. DJ Gizo – Ngiyak'Thanda (feat. Bunny Energizer)
10. DJ Gizo – Saka (feat. Bukzin Keys)
11. DJ Gizo – Yoguetta (feat. Bukzin Keys)
12. DJ Gizo – Unamanga Usatane (feat. God's Son, Krusher KR & MuziQALstheh)
13. DJ Gizo – Foreva Yena ft. SnowFlakes, Krusher KR & Manana Highness
14. DJ Gizo – Diroba ft. Eight08_ICU Beats
15. DJ Gizo – MeGa Bass ft. Pablo Le Bee