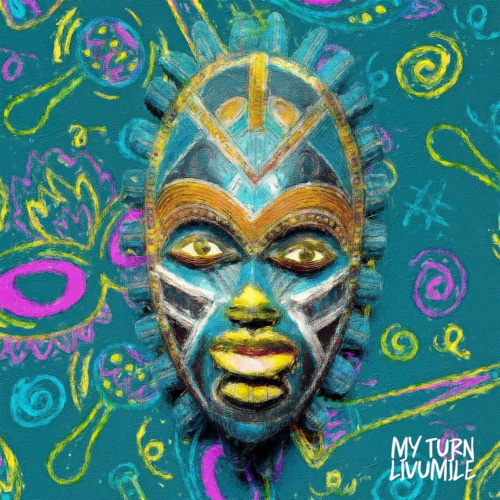 "My Turn (Livumile)" by DJ Jaivane is a tour de force in Amapiano, presenting a collection of tracks showcasing the artist's DJing skills and his talent in curating an album with a distinct narrative.
The album opens with an invitation to "Livumile," setting the tone for an immersive listening experience.
DJ Jaivane expertly weaves through various Amapiano sub-genres, incorporating elements of deep house, jazz, and soulful melodies. Each track within the album contributes to the overall narrative, creating a cohesive and engaging musical journey.
He continues to be a huge influence in the industry. He made his recent when he also dropped the 7th Annual One Man Show Promo Mix 2023.
The collaboration with various featured artists adds diversity and depth to the album, reflecting the collaborative spirit of the Amapiano genre.
It is a declaration of DJ Jaivane's artistic prowess and his ability to bring listeners into his world of Amapiano. "My Turn (Livumile)" is a must-listen for Amapiano enthusiasts looking for an album that delivers a rich and dynamic musical experience.
ALBUM: DJ Jaivane – My Turn (Livumile)
1. DJ Jaivane – Khumbula ft. Bittersoul X Tots SA & Mzala Wesive
2. DJ Jaivane – Mdali ft. Ft. Smaki 08 & Ratex
3. DJ Jaivane – Ubambo Lwami ft. Bittersoul & Mzala Wesive
4. DJ Jaivane – Ngyazifela (Original Mix) ft. Smaki 08 & Sasshia X Skinny Que X Dawg
5. DJ Jaivane – Livumile ft. Smaki 08 & Sasshia
6. DJ Jaivane – Spiritual ft. Ben Da Prince
7. DJ Jaivane – Dreams (Simnandi Feel) ft. Ben Da Prince
8. DJ Jaivane – Istayela ft. Ben Da Prince
9. DJ Jaivane – Finished Product ft. Ben Da Prince
10. DJ Jaivane – Amapholas (Original Mix) ft. Bittersoul X Dr Thulz & Kiddyondebeat
11. DJ Jaivane – Skoloto ft. Ben Da Prince
12. DJ Jaivane – Tshwaleni ft. Bittersoul & Dr Thulz
13. DJ Jaivane – The Whistle Man ft. Dr Thulz X Bittersoul X Kiddyondebeat
14. DJ Jaivane, Amu classic & Kappie – Ulala kanjani ft. Spizzy
15. DJ Jaivane – Khumbul'Ekhaya (Original Mix) ft. Ben Da Prince X Smaki 08 & Sasshia
16. DJ Jaivane – Gida ft. Bittersoul & Tots SA