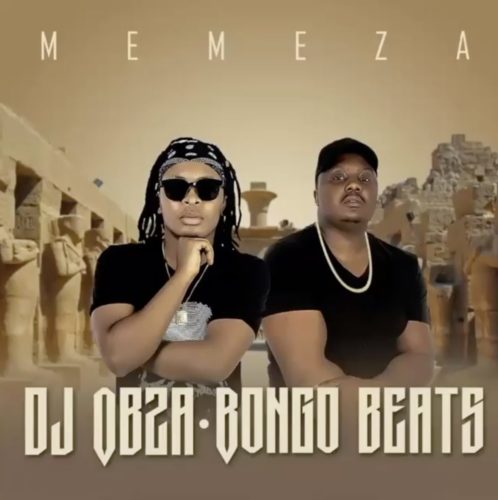 Open Mic Productions presents the brand new joint Amapiano album by in-house producers DJ Obza and Bongo Beats titled Memeza.
Appearances like MaWhoo, Zanda Zakuza, Master KG, The Lowkeys, Soulful G, and a few more made it into the album.
Coming off the album, he dropped some hits off it like Will You Be Mine featuring Zanda Zakuza, Memeza featuring MaWhoo & DJ Gizo, Ngipholise featuring MaWhoo, Makhelwane featuring The Lowkeys, Angie featuring John Delinger & Master KG, Kuyenyukela featuring Indlovukazi & Mvzzle, Save Me featuring Yashna, and a few more.
In taking the track up for greatness, they combine together and drop this new groove.
ALBUM: DJ Obza & Bongo Beats – Memeza
1. DJ Obza and Bongo Beats – Kuyenyukela ft. Indlovukazi & Mvzzle
2. DJ Obza and Bongo Beats – Jeso Waka ft. Dr. Winnie Mashaba & DJ Gizo
3. DJ Obza and Bongo Beats – Ngipholise ft. MaWhoo
4. DJ Obza and Bongo Beats – Memeza ft. MaWhoo & DJ Gizo
5. DJ Obza and Bongo Beats – Will You Be Mine ft. Zanda Zakuza
6. DJ Obza and Bongo Beats – Save Me ft. Yashna
7. DJ Obza and Bongo Beats – Makhelwane ft. The Lowkeys
8. DJ Obza and Bongo Beats – Kea Tsamaya ft. Professor & Gem Valley
9. DJ Obza and Bongo Beats – Angie ft. John Delinger & Master KG
10. DJ Obza and Bongo Beats – For You ft. Luleka Enn
11. DJ Obza and Bongo Beats – Egoli ft. Soulful G
12. DJ Obza and Bongo Beats – Set Me Free ft. Peige