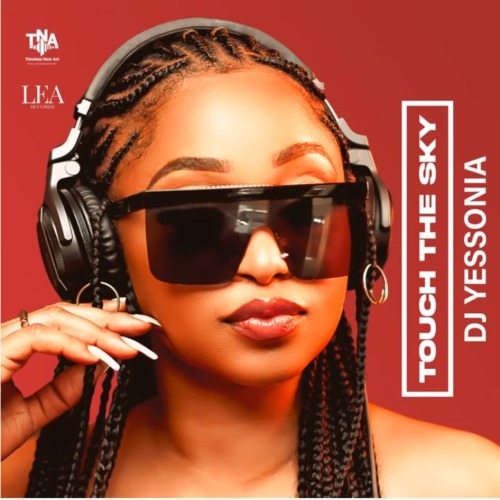 "Touch The Sky" is a captivating album by the talented DJ Yessonia, taking listeners on a sonic odyssey of electronic euphoria. The album is a testament to DJ Yessonia's versatility and skill as a producer, showcasing a diverse range of electronic music genres.
From the opening track to the closing notes, "Touch The Sky" envelops listeners in a world of electrifying beats and infectious melodies. DJ Yessonia's expertly crafted production allows each track to stand on its own, yet the album remains cohesive and unified in its sonic exploration.
She opened the project when she worked with Bailey RSA, Nkosazana Daughter, Sir Trill, and Emjaykeyz on Baya Khuluma.
Throughout the album, DJ Yessonia seamlessly navigates through various electronic sub-genres, blending elements of house, techno, trance, and ambient soundscapes. Each track is a sonic adventure, inviting listeners to lose themselves in the music and dance with abandon.
"Touch The Sky" is not just an album; it's an experience. It is an invitation to embark on a musical journey of self-discovery and euphoria. With its uplifting energy and entrancing melodies, the album serves as a reminder of the power of music to elevate the soul and unite people through a shared love of electronic soundscapes.
As a standout album in the electronic music scene, "Touch The Sky" cements DJ Yessonia's place as an innovative and visionary artist. The album is a must-listen for electronic music enthusiasts, as it offers a truly immersive and transcendent musical experience.
ALBUM: DJ Yessonia – Touch The Sky
DJ Yessonia, DJ Khyber & Azana – Angiyi Ndawo
DJ Yessonia, Starr Healer, Khanyisa, Emjaykeyz & Sir Trill – Awushodi
DJ Yessonia, DJ Khyber & Donald – Ndiyakcela
DJ Yessonia, Le Sax, Azana & B33kay SA – Angikholelwa
DJ Yessonia, Le Sax & Dinky Kunene – Buya
DJ Yessonia, Nokwazi & Omit ST – Uyelo
DJ Yessonia, Bailey RSA, Nkosazana Daughter, Sir Trill & Emjaykeyz – Baya Khuluma
DJ Yessonia, Mr Brown, Starr Healer & Drip Gogo – Ngikhathele
DJ Yessonia, Goon Flavour & Hloni Fela – Dali Dali
DJ Yessonia, Sir Trill & Bailey RSA – Be My Destiny
DJ Yessonia, DJ Kboz, Bailey RSA, Soul Jam, Emjaykeyz & Sir Trill – Azul
DJ Yessonia, DJ Kboz, Bailey RSA, Emjaykeyz & Sir Trill – Empini