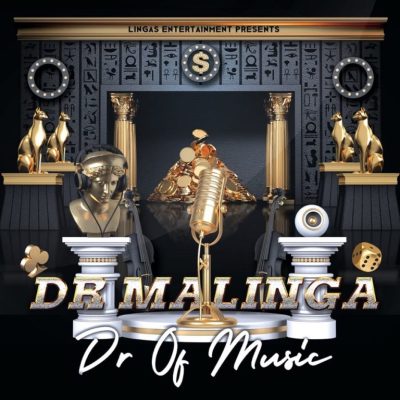 Dr Malinga releases the full project as he drops Dr of Music album.
The project holds 10 tracks featuring the likes of Leon Lee, Mvzzle, Seven Step, and a few more in the industry.
He released tracks like Di Bonus featuring DJ Active Khoisan, Dom Perignon featuring Lebo MusiQ, and a few more.
Dr Malinga recently summed up the situation by appearing on Team Mosha's Zaka Zaka, he was able to stay in the race.
To keep his fans' love, he releases this new album.
ALBUM: Dr Malinga – Dr of Music
1. Dr Malinga – Thanks Bye ft. Leon Lee & Mvzzle
2. Dr Malinga – Ubumnandi ft. DJ Active Khoisan & Mantshengelani
3. Dr Malinga – Angifuni Ukulala ft. Seven Step & DJ R.tex.SA
4. Dr Malinga – Dom Perignon ft. Lebo MusiQ
5. Dr Malinga – Go Deeper Papa ft. Seven Step
6. Dr Malinga – Di Bonus ft. DJ Active Khoisan
7. Dr Malinga – Izipho ft. DJ LTD RSA
8. Dr Malinga – Online ft. Seven Step
9. Dr Malinga – Ranta E Wele ft. Seven Step
10. Dr Malinga – Dali ft. Dj LTD RSA