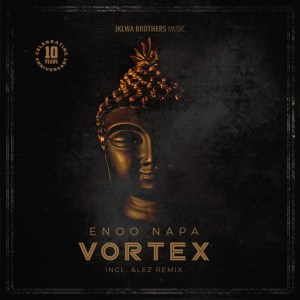 The Afro House artist Enoo Napa delivers a brand new project to us titled Vortex housing 3 great tracks in it, hours after he released his Drone EP.
The new EP opens with the original mix of Reboot with a fantastic Afro House tune that has enough momentum and vibes in it. The EP closes with the stunning Vortex (&lez Interpretation) – bursting with atmosphere, vocal flicks and attitude.
Napa recently released his remix of Your Voice which was initially released by Caiiro & Awen just after he released his EP Behind These Walls months ago, but now he decided to drop his latest EP for us once.
Here is a new one from your favourite South African Afro House artist
Download Zip file Enoo Napa – Vortex EP tracklist below.
1. Enoo Napa – Reboot (Original Mix)
2. Enoo Napa – Vortex (Original Mix)
3. Enoo Napa – Vortex (&lez Interpretation)