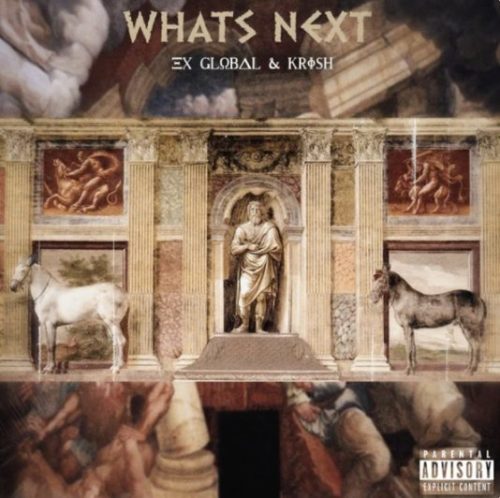 Ex Global and Krish team up in a new style and drop an album titled What's Next.
Making it short and global, they hit the streets with 9 tracks in it.
Seeing Ex Global and Krish on tracks aren't new, they recently appeared together on Nightmares by Ghoust.
Ex Global also dropped some hit singles like Wildin featuring Wordz, IMP Tha Don & Ghoust, Out The 6, Ray J featuring Wordz, and a few more.
Hitting it stronger this time, they drop this new project.
ALBUM: Ex Global & Krish – What's Next
1. Ex Global & Krish – Years Later
2. Ex Global & Krish – Lori Harvey ft. Febuary
4.  Ex Global & Krish – Long Day ft. Imp Tha Don
5. Ex Global & Krish – Hot & Rich
6. Ex Global & Krish – From Nothing
7.Ex Global & Krish – Bump It Up
8. Ex Global & Krish – Milli ft. Jay Jody & Priddy Prince
9. Ex Global & Krish – Timeless Emotions