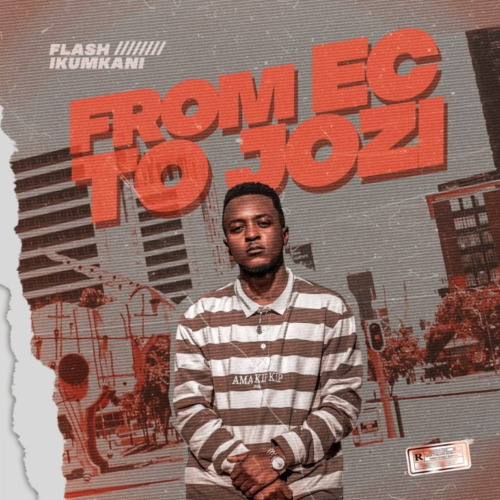 Flash Ikumkani holds it for the records as he drops this new project titled From EC To Jozi.
He dropped it with 10 tracks featuring artists like M2Kane, Kwazi M, WorldPeace, and a few more artists on it.
Flash Ikumkani also recently dropped Proud of Me featuring Just Bheki & Lord Script.
After releasing Ndiyabulela with the boss, Emtee, Flash Ikumkani also dropped his single titled Mhluzi remix featuring Bravo Le Roux & Soul T iDyan.
In advancing his game this year, he makes a new appearance.
ALBUM: Flash Ikumkani – From EC To Jozi
1. Flash Ikumkani – Did It Again ft. WorldPeace
2. Flash Ikumkani M2Kane – Sidibene ft. M2Kane
3. Flash Ikumkani – It Ain't Happening ft. BangerMan
4. Flash Ikumkani – Igquba ft. M2Kane, King Joe & Jay Oral
5. Flash Ikumkani – Ndinenkani
6. Flash Ikumkani – Hardly ft. Kwazi M & Lee Spencer
7. Flash Ikumkani – Andizuncama
8. Flash Ikumkani – My Way ft. Kwazi M
9. Flash Ikumkani – Freestyle
10. Flash Ikumkani – Get On The Grind ft. Trxplxrd