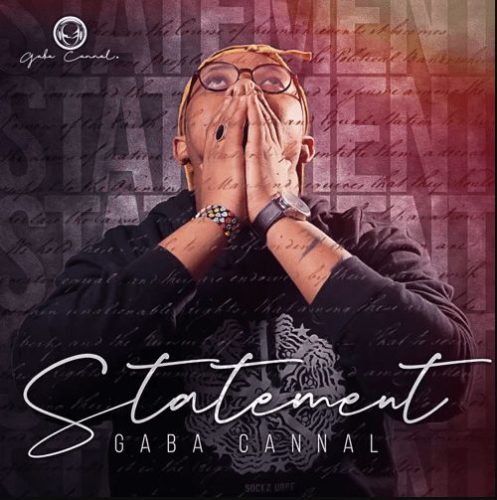 Producer Gabba Cannal has released yet another Amapiano packed album titled Statements. It joins a long list of productions by Gabba Cannal in the past couple of months.
Gaba Cannal has released a couple of musical albums this year including Love Addiction, My Legacy Selection 1,  My Legacy Selection 2, Great I Am and several other singles.
Listen to his Statement EP down below and share.
Gaba Cannal – A Mpitsa (feat. Morare)
Gaba Cannal – Ncuthukazi
Gaba Cannal – Thuma Mina (feat. Amukelani & Just Bheki)
Gaba Cannal – Ubumnandi (feat. E_Clips Mzansi)
Gaba Cannal – Indlu Yami (feat. Amukelani)
Gaba Cannal – Mali (feat. Mfundo Khumalo & Eclips)
Gaba Cannal – Sela (feat. Just Bheki & Mfundo Khumalo)
Gaba Cannal – Sgubhu (feat. Moonkie, Mfundo Khumalo & Chillibite)
Gaba Cannal – Bafo (feat. Mfundo Khumalo)
Gaba Cannal – Bambelela (feat. Amukelani)
Gaba Cannal – Skhondla Khondla (feat. Mfundo Khumalo & Dj Mandy)
Gaba Cannal – Time after Time (feat. E_Clips Mzansi)
Gaba Cannal – Circles
Gaba Cannal – To the Moon