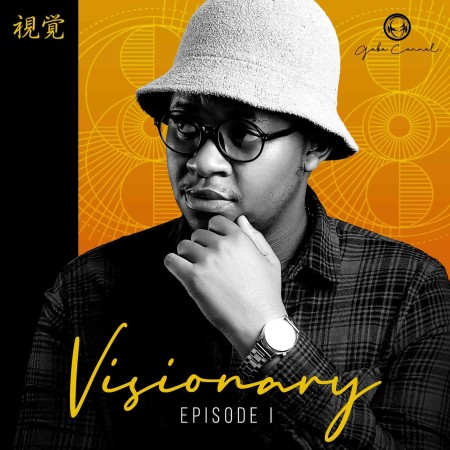 Gaba Cannal drops his new Amapiano album titled Visionary Episode 1.
He has been doing so well in delivering mixes and tracks to the Amapiano genre.
In respecting the industry, he also dropped a track titled To the Moon (Tribute To Black Coffee).
After Gaba Cannal released his Statements album, he also came on with his great featuring on ePhone by Vetkuk and Mahoota.
Getting you to chill with good music, Gaba Cannal plays his part again.
ALBUM: Gaba Cannal – Visionary Episode 1
1. Gaba Cannal – Emoyeni ft. Zano [Intro]
2. Gaba Cannal – Joybells
3. Gaba Cannal – Sweet Melodies
4. Gaba Cannal – Uyaphapha Wena ft. E_Clips Mzansi
5. Gaba Cannal – Mabakudumise
6. Gaba Cannal – Enkwarini ft. The Myth
7. Gaba Cannal – eGoli ft. The Myth
8. Gaba Cannal – Ngawe ft. Amukelani
9. Gaba Cannal – iSmokolo ft. Xavi Yentin
10. Gaba Cannal – Diala Gaba ft. Meez, Lungsta Fame & Pex Africah
11. Gaba Cannal – Sebalele ft. The Myth & E_Clips Mzansi
12. Gaba Cannal – iGwijo
13. Gaba Cannal – Abangani Bakho ft. Jey Charles, E_Clips Mzansi & Amukelani
14. Gaba Cannal – iSkoloto ft. Just Bheki
15. Gaba Cannal – Midnight Sun ft. Ard Matthews