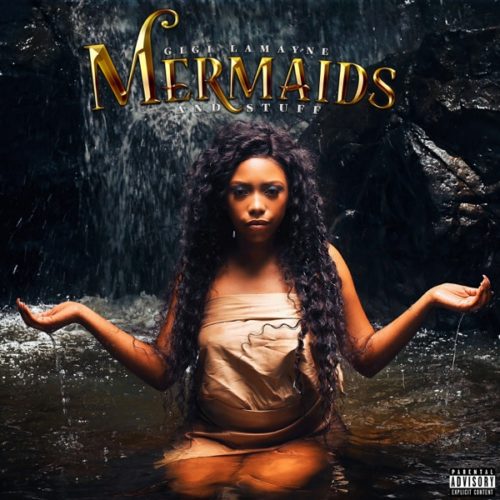 Gigi Lamayne finally takes it higher with her new album titled Mermaids and Stuff.
She is ready to shake the music industry with her new album that houses 19 tracks.
Celebrated artists like 25K, Nadia Nakai, Sho Madjozi, Moozlie, Blxckie, Aubrey Qwana, and a few more made it into the album.
Coming off the album, she also released the last track titled Feelin U featuring Mi Casa & Blxckie as a taste of what the album sounds like.
Gigi Lamayne also featured on DJ 1D & Sandythedj's track titled Dedele featuring Miano.
Pushing the game forward, she drops this new project.
ALBUM: Gigi Lamayne – Mermaids and Stuff
1. Gigi Lamayne – Mermaids and Stuff (Intro)
2. Gigi Lamayne – Lola Mendoza ft. 25K
3. Gigi Lamayne – I Gotta Go ft. Te Amo & Nadia Nakai
4. Gigi Lamayne – Mandingo
5. Gigi Lamayne – Sosobala ft. Sho Madjozi
6. Gigi Lamayne – Hang Up On You ft. Money Badoo & Moozlie
7. Gigi Lamayne – Sativa ft. Taylor T & Rosa Ree
8. Gigi Lamayne – Afro Gladiator ft. Scooby Nero & Stanley Enow
9. Gigi Lamayne – Detail ft. Shetta & Jackie Phamotse
10. Gigi Lamayne – Fire
11. Gigi Lamayne – Emazulwini ft. Aubrey Qwana & Just Bheki
12. Gigi Lamayne – No Love ft. Phelo Bala
13. Gigi Lamayne – Designer ft. Te Amo & Ph Raw X
14. Gigi Lamayne – Never Met You
15. Gigi Lamayne – Joint
16. Gigi Lamayne – Make A Way
17. Gigi Lamayne – Heritage ft. Kabomo & Blaklez
18. Gigi Lamayne – Dutty Wine ft. Manu Worldstar & Efe
19. Gigi Lamayne – Feelin U ft. Mi Casa & Blxckie