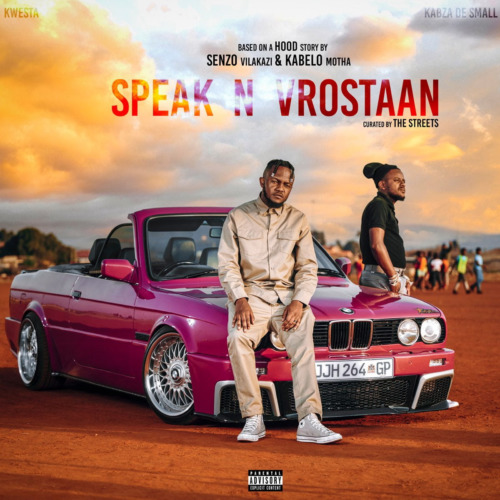 Kwesta and Kabza De Small keep their spark as they drop this new album titled Speak N Vrostaan.
The Amapiano artists finally get to release the project they've been working on for their fans.
They include the project with 10 tracks featuring artists like Sizwe Alakine, Masterpiece YVK, Papta Mancane, Young Stunna, and a few more on it.
Kwesta and Kabza also introduced the project to their fans when they dropped Huzet featuring Papta Mancane, Ma-E & FKA Mash, Mrholo Wayizolo featuring Masterpiece YVK & Papta Mancane, and a few more on it.
It can only keep getting better from their end as they drop this new round.
ALBUM: Kwesta & Kabza De Small – Speak N Vrostaan
1. Kwesta & Kabza De Small – Abu Dhabi ft. Professor
2. Kwesta & Kabza De Small – Huzet ft. Papta Mancane, MAE & Fka Mash
3. Kwesta & Kabza De Small – Golokoqo ft. Sizwe Alakine
4. Kwesta & Kabza De Small – Mrholo Wayizolo ft. Masterpiece YVK & Papta Mancane
5. Kwesta & Kabza De Small – Is'pantsula t. Papta Mancane
6. Kwesta & Kabza De Small – Emathandweni ft. Young Stunna
7. Kwesta & Kabza De Small – Umngani ft. Papta Mancane
8. Kwesta & Kabza De Small – Umbono ft. Papta Mancane
9. Kwesta & Kabza De Small – Sghubhu s'ka Kabza ft. DJ Tira, Hulumeni & Masterpiece YVK
10. Kwesta & Kabza De Small – One on One ft. Toss