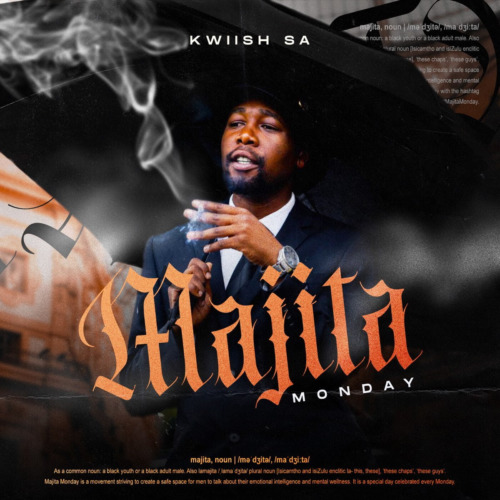 "Majita Monday" is an album by Kwiish SA that pays homage to camaraderie and the joys of friendship.
Each track within the album offers a different facet of Kwiish SA's musical expertise, from infectious Amapiano beats to reflective and introspective lyrics.
With its combination of lively instrumentals and heartfelt vocals, "Majita Monday" is more than just an album; it's a musical tribute to the bonds of friendship and the universal experience of connecting with others through music.
Kwiish Sa pulls this new one just like he did on Sarafina featuring Dr Thulz and Skandisoul.
This album serves as a testament to Kwiish SA's artistry in the world of Amapiano, offering a sonic escape that allows listeners to embrace the joy of friendship and the richness of musical expression.
ALBUM: Kwiish SA – Majita Monday
1. Kwiish SA ft Nokwazi, Alie-Keyz & Mo-T – Bahlukile
2. Kwiish SA ft Eemoh & Dr Thulz – Ngeke Nibuye
3. Kwiish SA & Sam Deep ft Busi N – Sunday Morning
4. Kwiish SA & De Mthuda – 3 Step
5. Kwiish SA & Busi N ft Zwayetoven – Gospel
6. Kwiish SA & Dr Thulz ft Optimist Music & Leandra.Vert – Soja Lam
7. Kwiish SA & Sam Deep – Goals
8. Kwiish SA – Mzansi Fo Sho
9. Kwiish SA & MalumNator – Shikisha