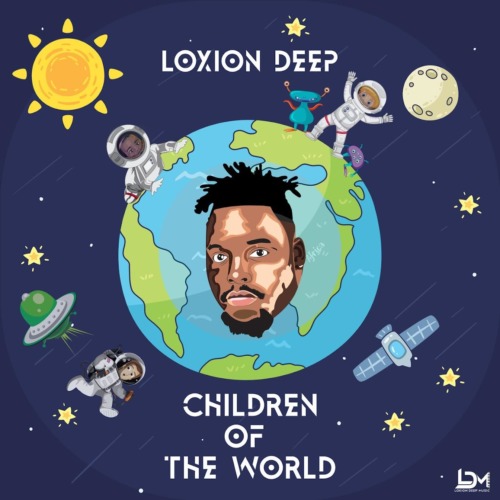 Loxion Deep releases this heavy project titled Children Of The World.
He dropped the project with 19 tracks featuring artists like Menzi Soul, Mogomotsi Chosen,Mpyatona, and a few more.
Loxion Deep also made the introduction to the project when he dropped Lokishi featuring Mogomotsi Chosen.
He had featured on tracks like Wena Dali by Nkosazana Daughter, Green Side by De Mthuda, and a couple more grooves.
The South African artist continues to keep the game steady as he drops this new track.
ALBUM: Loxion Deep – Children Of The World
1. Loxion Deep – Children Of The World (Intro) ft. Menzi Soul & TK Xaba
2. Loxion Deep – Lokishi ft. Mogomotsi Chosen
3. Loxion Deep – Amakhaya ft. Aldriibeats_Official, J Slayz, Menzi Soul & Mpyatona
4. Loxion Deep – No Rhyme , No Reason
5. Loxion Deep – Etla Soweto
6. Loxion Deep – Baba Wethu ft. GuguM & Kandy Beatz
7. Loxion Deep – Intercessor
8. Loxion Deep – Thandaza ft. Nicholen & Kandy Beatz
9. Loxion Deep – Jesus ft. Mogomotsi Chosen
10. Loxion Deep – Thando Lwami ft. Menzi Soul
11. Loxion Deep – Cruise Control ft. Sushi Da Deejay
12. Loxion Deep – Motherland ft. Mahlatse & TK Xaba
13. Loxion Deep – iNhliziyo Yam ft. Kandy Beatz & Moluna
14. Loxion Deep – Da Gruv
15. Loxion Deep – Jazzenco
16. Loxion Deep – Warrior
17. Loxion Deep – The Music
18. Loxion Deep – Limitless (Love Affair Feel) ft. Zipheko
19. Loxion Deep – Mr Storry Teller (Outro)