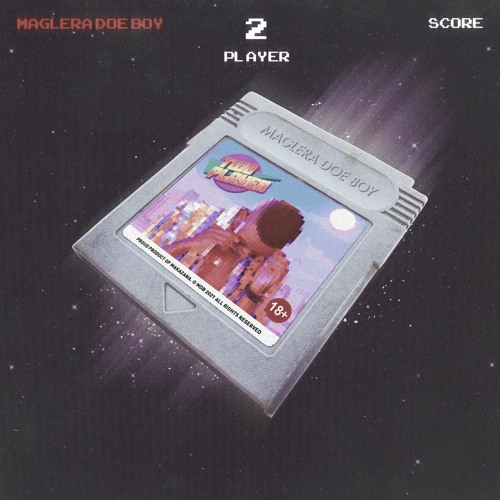 Maglera Doe Boy comes surprising as he drops his new album titled 2Player [The Digital Score].
He makes the track his first offering as he drops the project with 14 tracks in it.
Making appearances in the album, Reason, Sliqe, Khuli Chana, Emtee, Gemini Major, Priddy Ugly, DJ Speedsta, and a few more made it into the album.
Appearing off the album, he dropped 10 Deep a day ahead of the album release in welcoming his fans.
Maglera has helped in featuring on hit tracks like 018's Finest by Boity featuring Ginger Trill, Shadow League by Tommy Flo featuring J Molley.
In taking it to a new level, he drops this new album to his friends.
Maglera Doe Boy – 2Player [The Digital Score]
1. Maglera Doe Boy – Game Over(Intro) ft. Apu Sebekedi
2. Maglera Doe Boy – 10Deep
3. Maglera Doe Boy – Donkey Kong Infinite ft. Apu Sebekedi
4. Maglera Doe Boy – Mortal Kombat ft. Tee-Tla Flex
5. Maglera Doe Boy  – Castlevania ft. PatrickLee & Sliqe
6. Maglera Doe Boy – Plug Talk ft. Reason & PH Raw X
7. Maglera Doe Boy – Tetris Brickz Extendo ft. Mojileon
8. Maglera Doe Boy – City Angels
9. Maglera Doe Boy – Rugals Interlude ft. Apu Sebekedi
10. Maglera Doe Boy – Rugals Sonnet ft. Xxkhan
11. Maglera Doe Boy – Anjos ft. Khuli Chana
12. Maglera Doe Boy – The Township Interlude ft. Kaygizm Soul Singer
13. Maglera Doe Boy – Bodega
14. Maglera Doe Boy – Bodega Remix ft. Emtee, Gemini Major, Priddy Ugly & DJ Speedsta