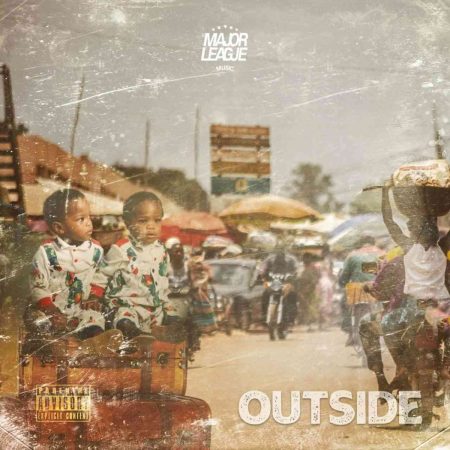 Major League DJz officially announces this to be their last project for the year as they drop this new album titled Outside.
They drop this new project with 10 tracks in it featuring the likes of Vigro Deep, Blaqnick, LuuDadeejay, and a few more.
The Amapiano Twin producers debut this new project after the release of Groovers Prayer with LuuDadeejay and Balcony Mix Africa.
Major League DJz recently also dropped Rockets Bryanston Amapiano Mix.
Releasing this new project, they make it their last offer for the year.
ALBUM: Major League DJz – Outside
1. Major League DJz – Yekambo ft. LuuDadeejay, Virgo Deep & Stonebwoy
2. Major League DJz – Focus on the beat ft. Luudadeejay & Gyakie
3. Major League DJz – Double Whistle ft. Luudadeejay
4. Major League DJz – Co-sign ft. Teezee, BOJ & Dlala Mlungu
5. Major League DJz – Go Down ft. Blaqnick, MasterBlaq & NSG
6. Major League DJz – BAKWA LAH ft. C4 DJs, Nvcho & Mathandos
7. Major League DJz – Do Me ft. LuuDadeejay, Efya & Darkovibes
8. Major League DJz – Kusha iPiano ft. Mhlekzin, MasterBlaq, Blaqnick, Mfana Kah Gogo & Unlimited Soul
9. Major League DJz – Up All Night ft. Blaqnick, MasterBlaq & Zinoleesky
10. Major League DJz – Straata ft. Luudadeejay