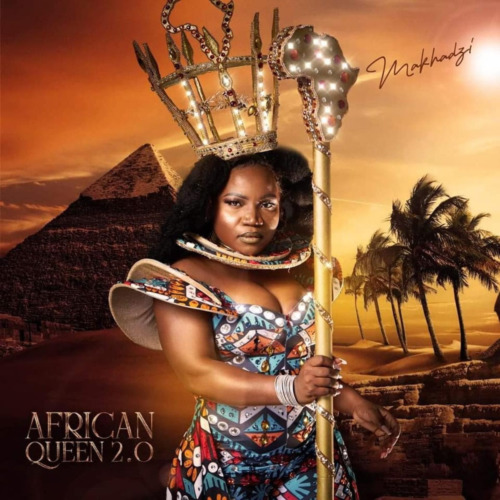 Makhadzi releases this new album titled African Queen 2.0.
The project holds 22 tracks featuring artists like Big Zulu, Blaq Diamon, Mr Brown, Lowsheen, and a few more on it.
She introduced the project with tracks like Zwafhela Zwofhela featuring Big Zulu, Njalo featuring Blaq Diamond, and a few more on it.
She showed her strength when she also featured on Mapara A Jazz's latest track titled Too Much.
The South African female vocalist still holds her space in the industry as she drops this new project.
ALBUM: Makhadzi – African Queen 2.0
1. Makhadzi – Salungano (Intro)
2. Makhadzi – Zwafhela Zwofhela ft. Big Zulu
3. Makhadzi – Tshelete Ya Lenyalo ft. Casswell P
4. Makhadzi – Zwisiwana ft. Lowsheen
5. Makhadzi – No Mbaisa ft. Viirgo
6. Makhadzi – Njalo ft. Blaq Diamond
7. Makhadzi – Khombo
8. Makhadzi – Nakupenda
9. Makhadzi – Mathora
10. Makhadzi – Milandu Bhe ft. Penny Penny
11. Makhadzi – Swilo Swamina ft. Yaba Buluku Boyz
12. Makhadzi – Tsoko Tsoko ft. Mr Brown & Airburn Sounds
13. Makhadzi & Mr Brown – Magear
14. Makhadzi – Rikho Lwela
15. Makhadzi – Mafunoni ft. Mizo Phyll & Mayten
16. Makhadzi – Roholiswa ft. Master KG
17. Makhadzi – Keerata Ethapile
18. Makhadzi – Bodlelo
19. Makhadzi – Vhatou Baiza ft. Mr Brown & Mizo Phyll
20. Makhadzi – Thaidzo ft. TuksinSA & Nondumiso
21. Makhadzi & Prince Benza – Budget
22. Makhadzi – Outro