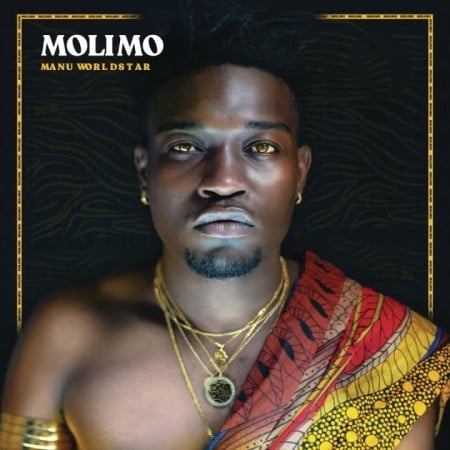 The long awaited project of Manu Worldstar – Molimo is finally out.
Worldstar has been making lot of headlines lately in the industry when he recently had his Nalingi certified platinum which after he released the remix of the song featuring Sjava, Roberto and Spacely.
Mr Molimo appears stronger with his latest album housing 12 great tracks. The album features great artistes like; Sjava, Focalistic, Rowlene, Gemini Major and a few more.
He recently released Wonderlust with Rowlene not quite long he added fire to the album by releasing Fire Emoji featuring Rouge.
Worldstar comes with the full project today as he prepare for the Weekend.
Download Zip file Manu Worldstar – Molimo album tracklist below.
1. Manu Worldstar – Celebrate
2. Manu Worldstar – Molimo
3. Manu Worldstar – Nalingi remix ft. Sjava, Roberto & $pacely
4. Manu Worldstar -Wonderlust ft. Rowlene
5. Manu Worldstar – Choko
6. Manu Worldstar – I Choose You ft. Gemini Major
7. Manu Worldstar – Mmangwane ft. Focalistic
8. Manu Worldstar – Pressure ft. Mariechan
9. Manu Worldstar – Pray For You ft. Aubrey Qwana
10. Manu Worldstar – Multiply
11. Manu Worldstar – Choko (Part 2) ft. Anatii
12. Manu Worldstar – Fire Emoji ft. Rouge