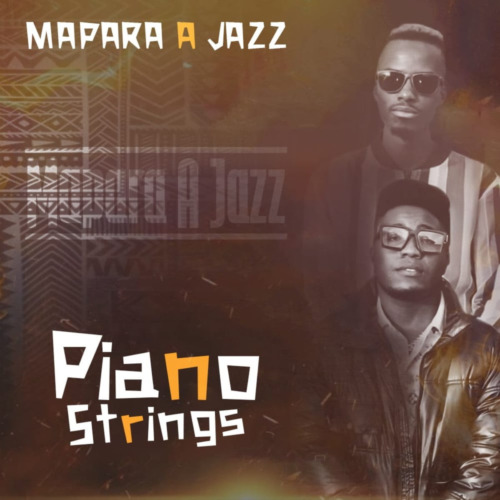 "Piano Strings" is an album by Mapara A Jazz that promises a melodious and immersive journey through the rich tapestry of Amapiano music.
The album title suggests a fusion of piano-driven melodies and string instrumentations, creating a unique sonic experience.
Each track on the album contributes to the overall narrative of love, celebration, and connection that is often associated with Amapiano. Mapara A Jazz made the introduction to the project when he also dropped Wae Roba featuring Pumpkin.
From infectious beats to soulful melodies, "Piano Strings" captures the essence of the genre while adding its unique twist.
The album is not just a collection of songs; it's a testament to Mapara A Jazz's ability to infuse fresh energy into the Amapiano scene.
"Piano Strings" promises to be a memorable addition to the South African music landscape.
ALBUM: Mapara A Jazz – Piano Strings
1. Mapara A Jazz – Ndicendeni (Amapiano Remake) ft. Tuksin SA
2. Mapara A Jazz – Mele Ube Nami ft. John Delinger
3. Mapara A Jazz – Vale Hansi Va Hlupha (Amapiano Remake)
4. Mapara A Jazz – Siyakhathaza ft. Nvcely Sings & Pouler Dmusiq
5. Mapara A Jazz – Zitha zami ft. Mazet ZA & Crosswavee
6. Mapara A Jazz – Cindarela ft. Nvcely Sings & Pouler Dmusiq
7. Mapara A Jazz – Wena ft. 1st Lady K & Garlend
8. Mapara A Jazz – Amasiko ft. Kaymolic, Nvcely Sings & Pouler DMusiq
9. Mapara A Jazz – Ngikuthanda Unjalo ft. Zanda Zakuza, Kaymolic & Malungelo
10. Mapara A Jazz – Shiwelele ft. Dj Obza & AirburnSounds
11. Mapara A Jazz – Alikho igama ft. Lowsheen & Zile M
12. Mapara A Jazz – Ndikhulule 2.0 ft. Mr Brown & John Delinger